by: Christian Meffert
Posted: Jan 23, 2023 / 08:58 PM EST
Updated: Jan 23, 2023 / 08:58 PM EST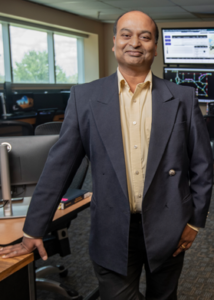 MORGANTOWN, W.Va. – West Virginia University (WVU) is partnering with the nonprofit and utility sectors to help bring solar energy to West Virginia.
According to WVU Today, the study in question, lead in part by Anurag Srivastava, professor and chair of the Lane Department of Computer Science and Electrical Engineering in the Benjamin M. Statler College of Engineering and Mineral Resources and technical lead of the project, is a "solar testbed," which will be built at the I-79 Technology Park in Fairmont. With the assistance of a $2.3 million grant and land donated by the High Technology Foundation, the testbed will be used to study solar battery storage, grid integration and cybersecurity.
Srivastava hopes to assess "the performance of components such as panels, sensors and batteries, while developing machine learning algorithms that can help a solar-connected grid defend against attacks or natural disasters," WVU Today said.
"With a more diverse grid that draws on solar as well as other energies, you don't rely on one fuel source or a few plant locations," Srivastava said. "If a fuel source is not available or economical or the plant is offline, there are alternatives. Having those alternatives is crucial, especially in the case of extreme adverse events."
Srivastava estimates, based on the solar power generated by the testbed as well as other solar initiatives in the region, that West Virginia could integrate 50 MWs of solar energy into its power grid over the next several years, "enabling his team to 'get a unique before-and-after perspective' on power grid performance once solar power joins other current sources of electricity for the grid, such as coal and natural gas," WVU Today said.
However, grid complexity can increase its vulnerability to faults and attacks. Solar also has to contend with unpredictable weather as well as dirt and damage. Srivastava hopes to use this study to learn how best to overcome these obstacles and how such a system could be integrated into the existing power grid.
"The three basic measurements to assess power grid performance are voltage, current and frequency," Srivastava said. "A fridge, cooking range, anything we have at home, is designed to operate at a fixed voltage. If we integrate solar, the impact on voltage may be different. We want to see that impact so we can make sure it's controlled. Our testbed sensor data will answer the question of whether we're controlling it successfully."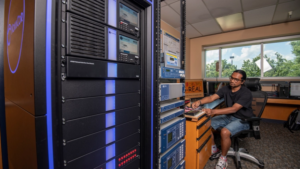 According to WVU Today, "apparent solar energy anomalies" have already occurred, and to combat them, Srivastava and his team will "create AI programs that can use machine learning to distinguish the difference, drawing on real-time grid reports with weather data."
The project managing lead, James Estep, High Technology Foundation president and CEO, said "The Public Service Commission's recent move authorizing the deployment of solar farms in West Virginia is an important shift in the state's energy policy. The Solar Testbed Project will be valuable in addressing fundamental challenges throughout this deployment."
Article as originally published by WBOY.Com on January 23, 2023