OUR MISSION:
Institutionalize a knowledge sector in the West Virginia economy.
Facilitate the institutionalization of a "knowledge" sector in West Virginia that substantively provides a sustained positive contribution to the state's economy.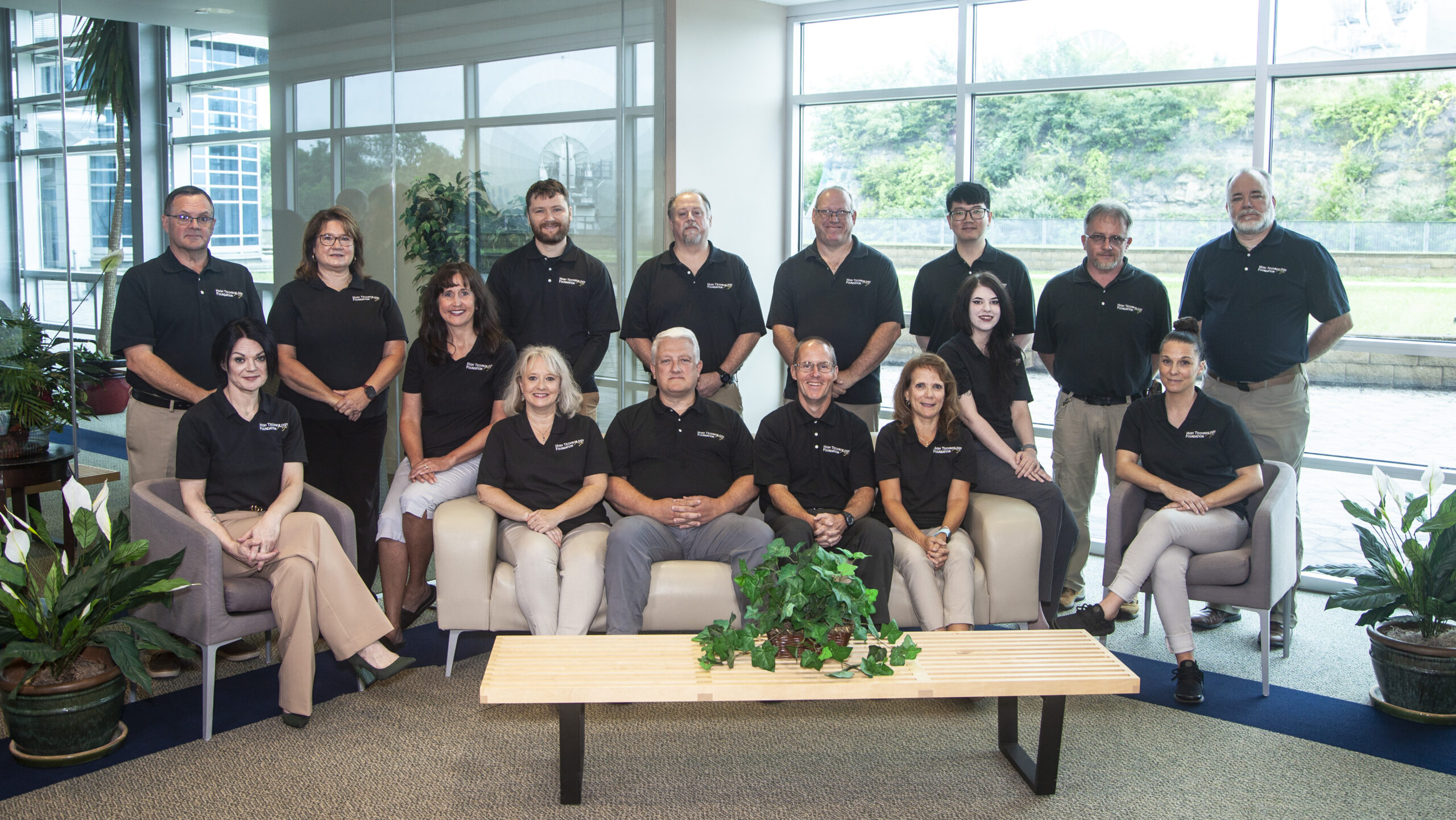 OUR STRATEGY:
Pursue a strategy called the Federal Anchor Model focused on the recruitment of Federal operations with the following characteristics:
Operational emphasis on science, technology, engineering and math (STEM) related efforts.
Operations involve a substantial amount of annual contracting opportunities for the business community.
For over 30 years, the High Technology Foundation has been committed to building a stronger West Virginia.  The single biggest obstacle to a stronger West Virginia is the state's lack of economic diversity.  Therefore, the High Technology Foundation's mission is dedicated to facilitating economic diversification.
A fundamental principle of the High Technology Foundation's economic diversification approach is the emphasis on the institutionalization of a new economic sector in the state that facilitates these key structural objectives:
It allows the state economy to participate competitively and sustainably in the largest segments of the national economy.
It enables greater participation by West Virginia citizens with a higher educational attainment – especially those in STEM.
It serves to attract the nation's investment community by fostering an entrepreneurial culture and expanding the state's innovation capacity.
It lends itself to the growth of an "ecosystem" of large, medium, small and start-up companies that allows the efficient expansion and operation of a competitive business environment based upon capitalistic principles.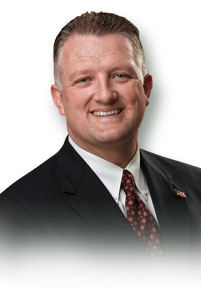 James L. Estep, Director, President and CEO
President and Chief Executive Officer
High Technology Foundation
James L. Estep has served as President and Chief Executive Officer of the High Technology Foundation since June of 2000.  The flagship of the High Technology Foundation's efforts is development of the I-79 Technology Park to serve as a catalyst to facilitate the growth of a regional knowledge sector.  Mr. Estep's efforts have positioned the I-79 Technology Park as the premier economic diversification effort in the state.  Under his leadership, the I-79 Technology Park has expanded to almost 400 acres and over 800,000 square feet of Class A office and lab space.  Mr. Estep has led highly successful recruitment efforts attracting both government and private tenants to the park who have contributed substantially to the business case for a regional knowledge sector.
Recruitment at the I-79 Technology Park has included several high-priority national programs, such as the National Oceanic and Atmospheric Administration (NOAA)'s Environmental Security Computing Center (ESCC), one of the most advanced supercomputing centers in the nation.  Mr. Estep led the effort to recruit two of the nation's most critically important satellite ground station operations, namely the Geostationary Operational Environmental Satellite (GOES) Network and the Joint Polar Satellite System (JPSS).   In addition, Mr. Estep recruited the U.S. Department of Commerce and NOAA Enterprise Security Operations Center (ESOC) to the park.  Placement of the Commerce Department's ESOC in north central West Virginia has positioned the region to play a substantive role in the rapidly expanding national cybersecurity sector.  In 2018, these programs alone accounted for over $650 million in local contract awards contributing to the growing critical mass of a West Virginia knowledge sector.
Mr. Estep is active in several business and technology efforts around the state and serves as a current Board Member and past Chairman of the Mid-Atlantic Aerospace Complex.  He earned a master's degree in computer science from West Virginia University (WVU) and a bachelor's degree in computer science from the West Virginia Institute of Technology.
A native of Braxton County, Mr. Estep resides in Morgantown with his wife Melissa.  They have three children and three grandchildren.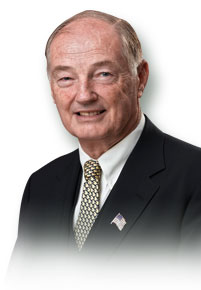 Dr. Frank W. Blake, Chairman
Consultant
Dr. Frank W. Blake retired as vice president of engineering for EWA Government Systems Inc., after being responsible for the firm's West Virginia operations for more than 20 years. In this capacity, he devised corporate-wide standards observed by all professional personnel, conducted a continuing quality control operation, and established qualifications for new members of the professional staff.
Prior to 1978 when he joined EWA, he was a radar analyst for the Army Foreign Science and Technical Center responsible for Soviet radar. He served three years in the U.S. Army as a radar operator on a Nike-Hercules missile base.
A graduate of the University of Virginia (UVA) with a bachelor's, master's, and doctorate degree in electrical engineering, he has also taken short courses at the Massachusetts Institute of Technology and at Harvard. With service on the Industrial Advisory Boards at UVA and at Norwich University, he has also served on the President's Visiting Review Committee at UVA, where he evaluated and advised the electrical engineering department.
Dr. Blake has taught undergraduate classes at the UVA School of Engineering and School of General Studies. In addition, he has served as coach and manager for youth baseball and ice hockey.
Chairman of the Decadal Review Committee formed by Congressman Alan Mollohan, he was also a member of the IV&V Facility Strategic Assessment Committee and served on the High Technology Foundation's Procurement Advisory Board and its Affiliate Leadership Council.
Awards he has received include the High Technology Foundation's Small Business Mentor of the Year, Teaming to Win Teaming Advocate of the Year, and the Congressional Leadership Award for Mentoring Efforts (1990-2000).
Dr. Blake is married to the former Elizabeth Price Green of Marlinton. They are the parents of a daughter and two sons.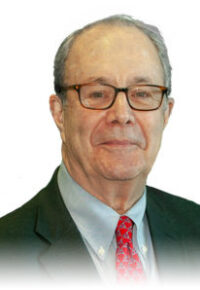 William P. Getty, Director
Consultant
Until his retirement, William P. "Pat" Getty was the President and is now an Emeritus Trustee of the Claude Worthington Benedum Foundation, which serves West Virginia, southwestern Pennsylvania, and the multi-state economic region centered on Pittsburgh.
Mr. Getty serves on the Boards of the High Technology Foundation; Imagine West Virginia, an independent policy research institute; Vibrant Pittsburgh, which seeks to attract, retain, and elevate skilled and diverse talent; and the Allegheny County Parks Foundation. He serves as a member of the steering committee for West Virginia Forward. He also serves on the Governor's Advisory Council on Rural Affairs in Pennsylvania, the Advisory Board of Pittsburgh Regional Indicators, and the Policy Committee of the Southwestern Pennsylvania Commission. He is a Fellow of the University of Pittsburgh's Institute of Politics.  Since 2006, he has been a leader of "Power of 32," a 32-county, four-state visioning and development project in the Pittsburgh economic region.
He was a founding Board member and past Chair of the Fund for the Advancement of the Minorities Through Education (FAME), is an Emeritus Trustee and past Chair of Shady Side Academy, is a past Board member and Chair of the Boys and Girls Clubs of Western Pennsylvania, a past Board member of the Allegheny Conference on Community Development, a past Board member of the Technology Collaborative and LEAD Pittsburgh, a past member of the West Virginia Jobs Cabinet and the Advisory Board of the West Virginia Teacher Quality Initiative, and a past Board member of Vision Shared, a West Virginia state-wide economic development initiative.
A native Pittsburgher, Mr. Getty is a graduate of Trinity College and Georgetown University Law School. He had practiced law since 1970 with the Pittsburgh firm of Meyer, Unkovic & Scott prior to becoming President of the Benedum Foundation on January 1, 1999.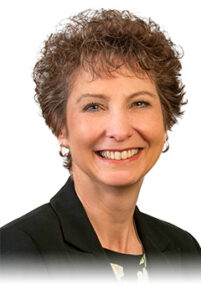 Holly C. Kauffman, Director
Retired Utility Executive
Holly C. Kauffman retired June 1, 2020 after over 36 years in the utility industry. Since 2012, Ms. Kauffman served as President of First Energy's West Virginia Operations, headquartered in Fairmont, WV. She was responsible for the delivery of safe, reliable, and affordable power to over 530,000 residential, commercial, and industrial customers in 40 counties throughout the 13,000 square mile service territory that includes all of the Monongahela Power Company and the West Virginia portion of Potomac Edison Company.
Throughout her tenure, Ms. Kauffman achieved success through the development of close working relationships with key stakeholders including the WV Public Service commission, WV legislature, the Governor's office, as well as many state and local officials. Ms. Kauffman made her home in north central West Virginia and was an advocate and leader for community initiatives and economic development in the state of West Virginia.
Ms. Kauffman currently serves on the Board of Directors for several non-profit organizations including the West Virginia Chamber of Commerce, the West Virginia Roundtable, the High Technology Foundation, Leadership West Virginia, the Marion County Chamber of Commerce, and is past President of the United Way of Marion County Board of Directors. In 2017, she was appointed by the Governor of West Virginia to the Pierpont Community Technical College Board of Governors and serves on the Executive, Audit and Finance Committees and chairs the Presidential Evaluation Committee. She is also on the Advisory Board to the WVU Master of Science Program in Energy Environments.
Ms. Kauffman joined Allegheny Energy in 1984. Allegheny Energy merged with FirstEnergy in 2011. She has held various management positions throughout her career including General Manager of Operations in Pennsylvania, West Virginia and Virginia, Director of Transmission Projects, and Vice President of Operations for Jersey Central Power & Light, before being named to the President's position in 2012.
Ms. Kauffman earned a master's degree in industrial engineering from the University of Pittsburgh, a master's degree in business administration from Duquesne University, and a bachelor's degree in computer science from Penn State University.
Ms. Kauffman has received the following honors:
2012 Pittsburgh Business Times Women in Business Award
2015 Marion County Chamber of Commerce Women's Achievement Award
2015 United Way of Marion County Jack Squires Award for community service
2016 West Virginia Executive magazine Sharpshooter Award
2017 Named one of West Virginia's 10 Most Influential People by North Central West Virginia (NCWV) Life Magazine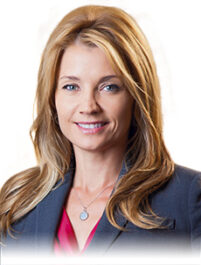 Rebecca R. McPhail, Director
President, West Virginia Manufacturers Association
Rebecca R. McPhail is President of the West Virginia Manufacturers Association (WVMA), the largest business and trade organization representing the manufacturing industry in the Mountain State.  As President, Ms. McPhail is the voice for manufacturers with state and federal regulators and elected leaders, advocating for policies and partnerships that encourage economic investment and manufacturing growth in West Virginia.
Before joining the WVMA in 2013, Ms. McPhail was President and CEO of Vision Shared Inc., a statewide economic development organization. A West Virginia native, Ms. McPhail spent time working as a grant development and research manager and interim director of development for the YMCA of Greater Cleveland in Cleveland, Ohio, before returning home in 2003 to join the Marshall University Foundation staff.
Among her many professional responsibilities, Ms. McPhail is a member of the West Virginia Department of Environmental Protection Advisory Council; she is a member of the West Virginia University Stadler College of Engineering and Mineral Sciences Advisory Board; and she serves on the boards of the High Technology Foundation, West Virginia Symphony, YMCA of the Kanawha Valley, and the University of Charleston.
Ms. McPhail graduated from the West Virginia University Institute of Technology in 1996 and was Alumni of the Year by her alma mater in 2019. She is also a 2012 graduate of Leadership West Virginia and was named a 2017 Young Gun by West Virginia Executive magazine. She resides in Charleston, W.Va., with her husband David Yaussy, and two sons, Garrett and Owen.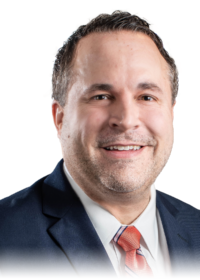 Chief Executive Officer
Contractors Association of West Virginia
A respected attorney, leader, lecturer, and trusted adviser in three gubernatorial administrations, Jason C. Pizatella is the Chief Executive Officer of the Contractors Association of West Virginia (CAWV).  Mr. Pizatella is only the sixth person to lead the association since its founding in 1923.
A native of Fairmont and graduate of West Virginia University and the West Virginia University College of Law, Mr. Pizatella practiced law with Spilman Thomas & Battle, PLLC before joining CAWV on October 3, 2022.  He previously served in numerous leadership roles during the administrations of Governors Joe Manchin, III, Earl Ray Tomblin, and Jim Justice including two stints as the Governor's Deputy Chief of Staff.  Mr. Pizatella began his career in private practice before joining state government in 2010 where, in a tenure spanning almost seven years, he also held the positions of Deputy State Tax Commissioner, Acting Secretary of the Department of Revenue, and Acting Secretary of the Department of Administration.
Throughout his career, Mr. Pizatella has been a member of the Consolidated Public Retirement Board, Water Development Authority, Infrastructure and Jobs Development Council, Parkways Authority, State Personnel Board, and Capitol Building Commission.  He also briefly served as Interim Chief Executive Officer of the Morgantown Area Chamber of Commerce.
Mr. Pizatella is a graduate of Leadership West Virginia and the Council of State Governments' Henry Toll Fellowship program, one of the country's premier leadership development programs for state government leaders. West Virginia Executive magazine named him as a member of its 2015 class of "Young Guns," and The State Journal named Mr. Pizatella to the 2017 class of "40 Under 40."