ROBERT H. MOLLOHAN RESEARCH CENTER
The Robert H. Mollohan Research Center is situated on approximately 21 acres in the I-79 Technology Park and contains approximately 248,000 square feet of office and meeting space along with an attached three-level parking garage. The uniquely designed facility was substantially completed in 2006 and contains a 150-seat auditorium with breakout rooms and a large exhibition hall that can accommodate large functions such as trade shows, formal dinners and large meeting groups. The building also has space for a food servery and wellness center. The building is served by a 2,000 KW backup generator, a 350 KW emergency generator and a 1,200 KW Uninterrupted Power System. The building has fiber optic and Cat 6 wiring throughout the facility. The building also itself utilizes a 10 Gigabit/ second fiber optic backbone throughout.
For information about meeting and event space, please contact [email protected]
The 8,500-square-foot Exhibition Hall is equipped with a newly updated high definition, 9′x16′ projection video system with digital audio. The Exhibition Hall can be configured to support:
Panel Discussions
Featured Speaker Presentations
Seminars / Training Sessions
Trade Shows
Conferences and Working Groups
Business Dinners and Banquets
The Exhibition Hall provides a wired and wireless sound system that provides comfortable listening from anywhere within the space. The podium is fully equipped to accommodate the use of computer-based presentations, DVD/Blu-Ray programs, and connectivity to personal laptops. A wall-mounted pan/tilt/zoom camera is available to project the presenter's image and audience participants on the big screen, for activities like Town Hall meetings.
The Exhibition Hall provides wireless, high-speed Internet access to attendees.
The Exhibition Hall seats 350 for catered-in, buffet-style food service or seats up to 500 for presentations.
Use of the Exhibition Hall provides for attendees to park in the Research Center's 500-car parking garage.
Meeting / Conference Rooms
The Research Center has meeting and event space to accommodate groups ranging in size from 10 to 500 people. The Exhibition Hall and Auditorium are for large events, and there are five meeting rooms for small meetings, working groups, training sessions and proposal development. These rooms provide wired and wireless Internet access. Most rooms have projection screens, and projectors are available. For multi-day use, these rooms can be secured.
Use of all meeting and event space provides for attendees to park in the Research Center's 500-car parking garage.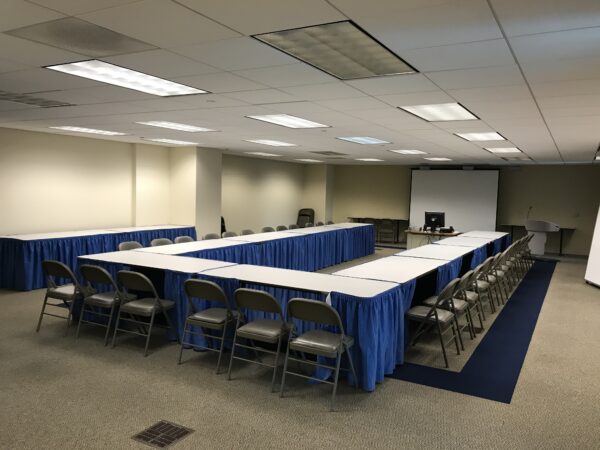 Robert H. Mollohan Research Center
Room: 232, Capacity: 30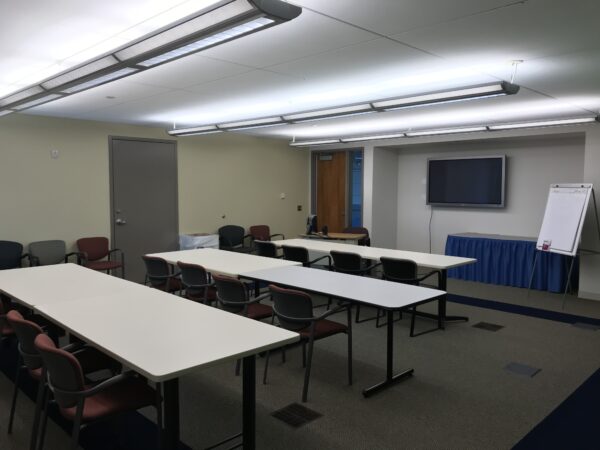 Robert H. Mollohan Research Center
Room: 234, Capacity: 15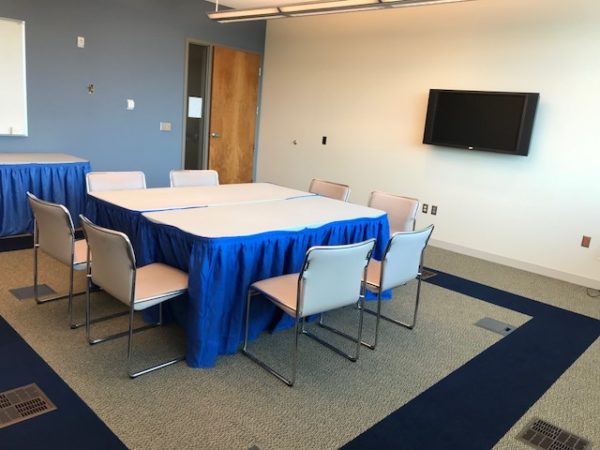 Robert H. Mollohan Research Center
Room: 248, Capacity: 10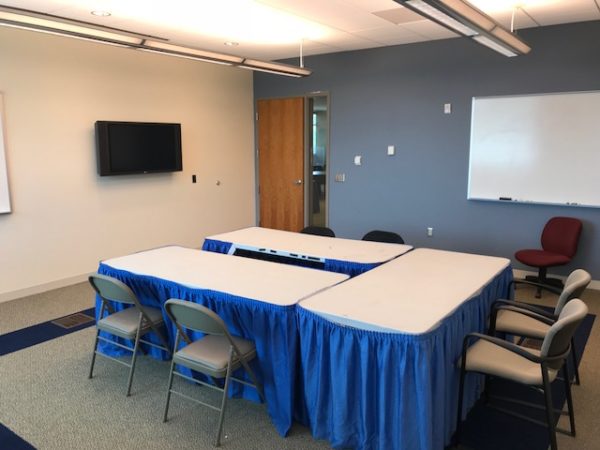 Robert H. Mollohan Research Center
Room: 249, Capacity: 10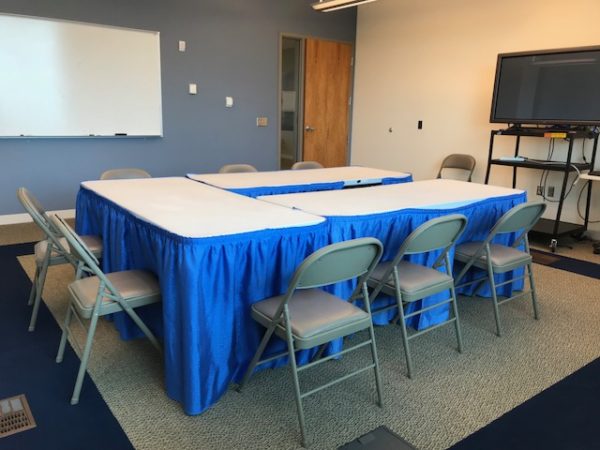 Robert H. Mollohan Research Center
Room: 250, Capacity: 10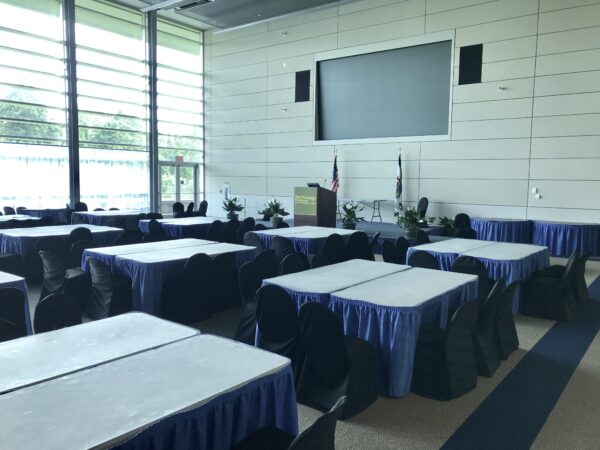 Robert H. Mollohan Research Center
Exhibition Hall, Capacity: 500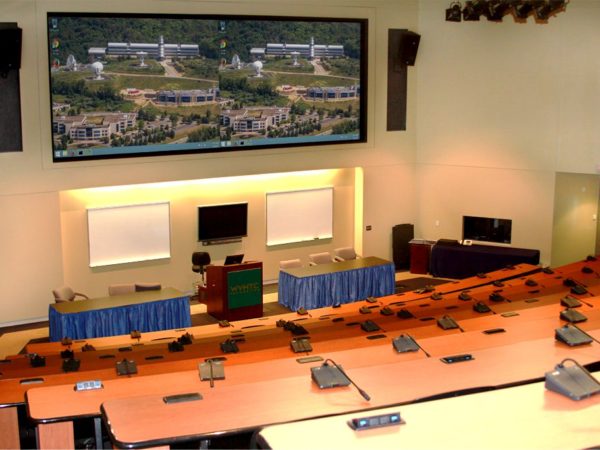 Robert H. Mollohan Research Center
Auditorium, Capacity: 150
Event Space Information Form