West Virginia High Technology Consortium (WVHTC) founded by Congressman Alan B. Mollohan
Consortium reaches 50 member companies. Photo shows original office location of the WVHTC Foundation
West Virginia High Technology Consortium (WVHTC) Foundation established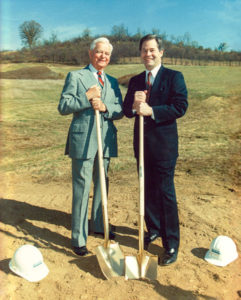 Original WVHTC Foundation Logo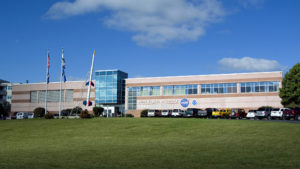 1995
Consortium reaches 100 company members
1995
FBI facility opens in Clarksburg
Alan B. Mollohan Innovation Center opens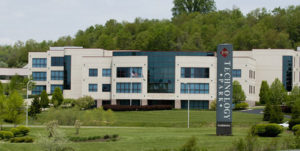 1996
WVHTC and WVHTC Foundation merge
2000
WVHTC Foundation begins reorganization
2000
National Energy Technology Laboratory named national lab
2001
National White Collar Crime Center/Internet Fraud Complaint Center moves into Technology Park
2001
Institute for Scientific Research (ISR) facility breaks ground
2002
I-79 Technology Park expands with purchase of more than 400 acres
INNOVA Commercialization Program launched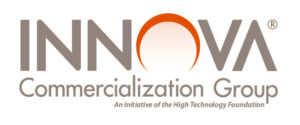 2003
WVHTC Foundation awarded state grant for I-79 Technology Park expansion
2005
WVHTC Foundation expands I-79 Technology Park by breaking ground on 125,000 square-foot building
2006
WVHTC Foundation and ISR combine their research and development programs under the WVHTC Foundation
ISR facility opens and is renamed the "Robert H. Mollohan Research Center"
WVHTC Foundation's new facility opens at 5000 NASA Boulevard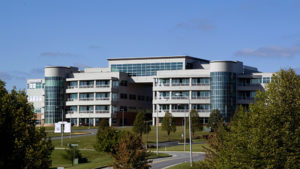 Allegheny Power chooses the I-79 Technology Park as the new home for its Operations Center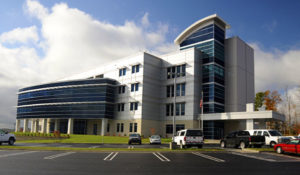 2010
NOAA chooses I-79 Technology Park as site of new Environmental Security Computing Center (ESCC)
NOAA chooses I-79 Technology Park as site of new Geostationary Operational Environmental Satellite (GOES-R) Command Center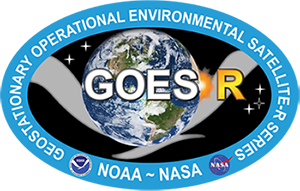 2011
NOAA Environmental Security Computing Center (NESCC) state-of-the-art supercomputing center begins operation. The supercomputer is NOAA's powerful new tool in climate and weather modeling.
2012
Site development underway for the Community and Technical College System of West Virginia/Pierpont Community & Technical College's North Central Advanced Technology Center
2012
FBI leases space in the Robert H. Mollohan Research Center to house its Internet Crime Complaint Center
2012
Mon Power completes construction of an expandable 14-MW substation in the I-79 Technology Park. The new substation will have the capability to meet all future power requirements the Park may require as it continues to grow.
2013
NOAA chooses the I-79 Technology Park as site for its new telecommunications gateway
2013
NOAA begins operation of its Geostationary Operational Environmental Satellite-R Series (GOES-R) back-up ground station in the Robert H. Mollohan Research Center. This program provides continuous weather imagery and monitoring of meteorological and space environment data to protect life and property across the Unites States.
2013
WVHTC Foundation celebrates 20th Anniversary as a West Virginia non-profit corporation
2013
NOAA Security Operations Center (CyberSecurity) begins operations in the Robert H. Mollohan Research Center
NOAA completes construction of its Joint Polar Satellite System (JPSS) ground station at the Robert H. Mollohan Research Center
2015
WVHTC Foundation files "dba" with the State of West Virginia to modify the organization's name to "High Technology Foundation"
WVHTC Foundation celebrates 25th Anniversary as a West Virginia non-profit corporation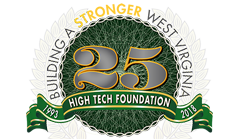 2019
Phase 3 Road Project construction begins
2020
Mon Health System expands to I-79 Technology Park
2021
"Focus Forward – Beyond the Cloud" Events held
2021
NOAA Space Weather Follow On (SWFO) Satellite ground station locates in the I-79 Technology Park