by John Mark Shaver FAIRMONT NEWS EDITOR Feb 19, 2023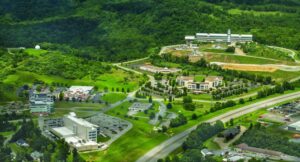 FAIRMONT, W.Va. (WV News) — While the mandates and isolation stemming from the COVID-19 pandemic may be in the rear-view mirror, technological and workplace culture changes prompted by the pandemic are very likely here to stay, which could mean big things for the Mountain State, according to West Virginia High Technology Foundation President and CEO Jim Estep.
Estep said one of the main changes the pandemic brought to the workplace was remote work. Although many employees who worked from home during the height of COVID-19 are back in the office, Estep thinks remote work will remain prominent and sought out by workers.
"Employees like being able to work from home, at least partially, and there are a lot of companies across the nation that are providing the opportunity to work remotely," he said. "A particular employee who works for a company here locally has a lot more options than other local companies now. They've got options across the country to work remotely. … They know that, and it puts the leverage in the employees' hands. The employer really has no choice but to figure out how to make it work. It's here to stay, in my opinion. I don't see it going anywhere."
With the rise in remote work has come an increase in virtual meetings using technology such as Zoom, Microsoft Teams or Webex. Estep said the adoption of virtual meetings not only helps remote workers but companies themselves when it comes time to hold employee meetings or discussions with existing and potential clients.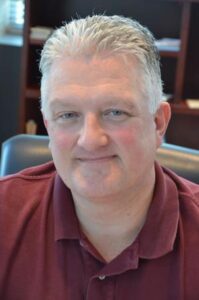 "It used to be that you had to travel somewhere, which could be very expensive, and one meeting could take up three days due to travel," Estep said. "Now, you can schedule a virtual meeting like a client, and the fact that you're doing it virtually hasn't hurt you because everyone is so used to it, and most people prefer it. Because of the money that companies have saved from it and the acceptance of it, it's not going anywhere."
Estep said remote work and virtual meetings may have risen to their current level of popularity on their own eventually, but what catapulted them to their high level of use stems directly to the COVID-19 pandemic, with companies and employees being forced to use technology to keep themselves and their coworkers safe.
Now that everyone is familiar with the technology, he added, it's easier to keep it around than to revert back to the "normal" way of working.
"Zoom, Google Meets and (other technologies like that) were around before the pandemic," Estep said. "All of this remote and co-location software was around, too, but it only captured a small piece of the market because the culture of businesses said, 'We don't do it that way. We need face-to-face.' You sat in your office or cube and did your work. …
"Even though there was the potential for savings, the culture trumped everything else. With time, eventually, it would have migrated to where it is now, but it might have been another 50 years. When the pandemic hit … the technology was sitting here. We were forced to embrace it, figure it out and use it every day. … When it came time to start shifting back, everybody said, 'Why would we do that?'"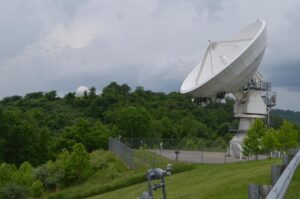 While the rise of remote work, virtual meetings and other progressive uses of technology can be seen as positives, Estep noted that the pandemic has had lingering negative effects, too. Supply chain issues have stunted many construction projects and developments, and the I-79 High Technology Park — which is set to install a solar panel test bed — is no exception.
"The supply chain is moving much slower than we had hoped," Estep said. "We're right now beginning the project, and we're doing the data collection and preparing analytical models, but it will probably be next year before we can really get building it simply because of access to the materials we need."
One of Estep's main goals with the High Technology Foundation has been attracting and recruiting large organizations and "federal anchors" to the I-79 Park. However, the rise of remote working and other advancements made during the pandemic have created a "bad news, good news" scenario regarding the foundation's mission.
"Our existing workforce, from a knowledge sector perspective, has not been one of our strengths," Estep said. "It's actually been our biggest weakness. Knowing that was a weakness, we chose to focus on things that weren't workforce related that would make companies want to come, and that is the development of multiple business cases that spoke directly to their ability to make money, hoping that if we can firmly cement that in place, companies will have to be here to conduct the work.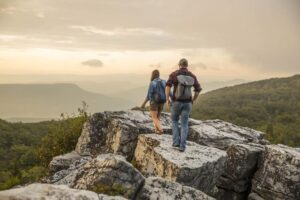 "We had always hoped that because the work was here and they had to do it here, the companies would, by the nature of things, play a much bigger role in helping to strengthen our workforce."
While Estep thinks that is happening to some degree, it's not to the level it was pre-pandemic. However, he noted that the other perspective to consider is that of the employee.
"If I'm an employee and can work remotely, do I want to do that sitting in a super congested neighborhood in Fairfax County, Virginia, where everything is super expensive, or would I prefer to do that in West Virginia, where the money I'd put into a tent in Virginia could be put into a big house?" Estep said. "The quality of life is so much better here, so hopefully, what ends up happening is that not only are we still able to strengthen our workforce by focusing on the business case, but more workers will come here even if they're working on projects (out-of-state). …
"If anything, the pandemic shined a not-so-favorable light on congested living and big metropolitan areas, so hopefully it goes that way. But, at the end of the day, we don't know."
Thankfully, Estep said, the state is "priming the pump" with initiatives like the WV Ascend program and the expansion of broadband. Other issues still need worked on like quality housing and the school system, but Estep said he hopes remote work will play into West Virginia's favor in the long run.
Fairmont News Editor John Mark Shaver can be reached at 304-844-8485 or [email protected].
Article as originally published by WV News on February 19, 2023.