The Affiliate Services Program was initiated to provide workforce development, networking and employee benefits not readily accessible by a start-up or a small business looking to grow. Member benefits have grown, as has the membership with over 40 companies currently participating statewide. As the pace of change accelerates, the Affiliate Services Group keeps our region's technology businesses ahead of the curve.
Discover the benefits of joining the Affiliate Services Program!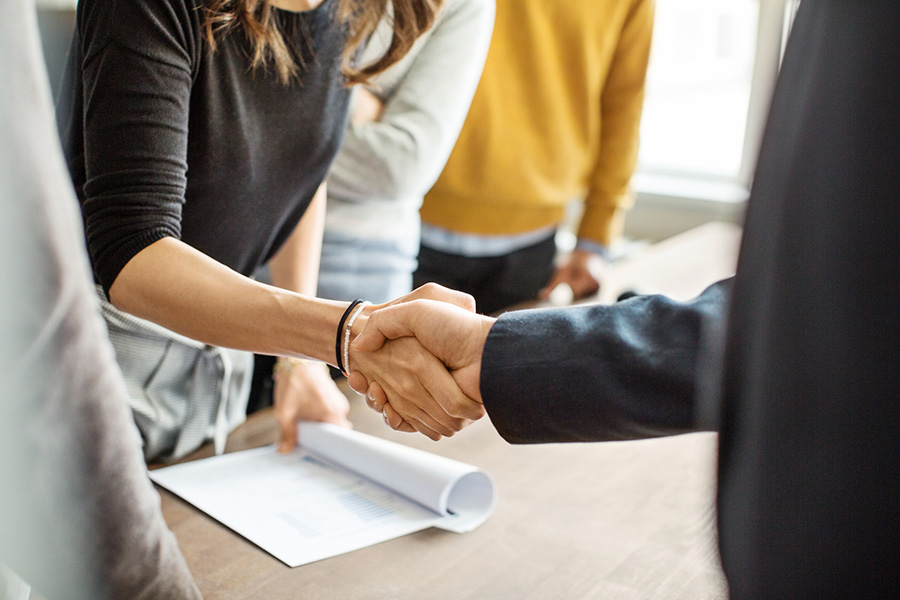 By joining the Affiliate Services Group (ASG), you are connecting with over 50 members and partner organizations representing thousands of employees across West Virginia. Our members are industry leaders across multiple technology sectors.
Membership in the ASG provides networking and business development opportunities. We offer a variety of regular membership levels to accommodate any size company to ensure that you derive the greatest value from your financial investment.
| | |
| --- | --- |
| BUSINESS ESSENTIALS | Many of West Virginia's most reputable technical service providers support our members. If you are in need of legal, financial, marketing, strategic planning, accounting or other professional services, we have the relationships to make the introduction. |
| CONFERENCE & FACILITY USAGE | Whether you need space for a private meeting or a large training session, members are afforded access to conference facilities at a reduced rate. We also offer free wireless Internet within our facility. |
| ECONOMIC DEVELOPMENT | Working closely with the INNOVA Commercialization Group, growing member companies can identify and gain access to state grants, loans, and tax credits. Companies can also receive consultation, commercialization services, and consideration for investment. |
| EVENTS | The Affiliate Services Group advertises various presentations, conferences, seminars and networking events.  Some of these events are offered free of charge or at a discounted rate for our Affiliate members. |
| MEMBER DIRECTORY | Our online Member Directory is an essential business tool and a "Who's Who" of West Virginia's technology sector. Members receive a free listing and company bio in this online guide. |
| MEMBER BENEFITS | Cut your costs through discounts available exclusively to Affiliate Services Group members.  Click here to see a list of our discounts. |
| NEWS RELEASES | Got news? Share it with others! We're proud of our members' accomplishments and can post their recent press releases and news to our site upon request. |
| HEALTH INSURANCE | Our Highmark WV health insurance packages serve our members and their families by providing cost-effective health insurance, benefits strategy, and administrative services to those who qualify. |
| BROKERAGE SERVICES | Affiliate Members participating in the health insurance plan have full access to Assured Partners of WV, a full-service employee benefits agency specializing in group health, life, dental, vision, and disability benefits. |
Contact Affiliate Services