by John Mark Shaver FAIRMONT NEWS EDITOR Mar 14, 2021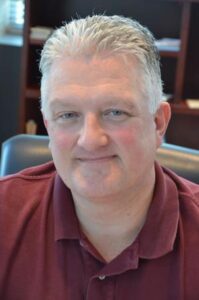 FAIRMONT, W.Va. (WV News) — This week, the High Technology Foundation will host a variety of commercial and federal entities — such as Amazon, Microsoft and the National Oceanic and Atmospheric Administration — for a virtual Focus Forward event.
The event, titled "Beyond the Cloud," will focus on opportunities for companies to store or use data collected by NOAA, and how that can have a huge impact on the state's economy.
Jim Estep, president and CEO of the High Technology Foundation, explained that having a NOAA data-collection facility at the I-79 Technology Park in Fairmont puts the state at the "potential epicenter" of the multibillion-dollar private climate and weather industry.
"Private companies take that data and do things with it and sell it, but anybody in that sector is going to tell you that getting access to that data and working with that data is pretty challenging," he said. "NOAA and the U.S. Commerce Department believe that they can make double from this private climate and weather sector if they created a way where people, and entrepreneurs especially, could get access to data much more easily."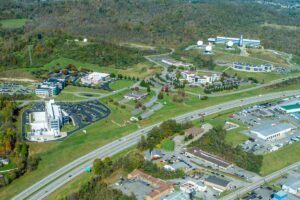 Estep said that several years ago, NOAA reached out to some cloud providers to ask if the agency's data could be stored in their clouds free of charge. Then, the cloud providers could sell the data to private entrepreneurs in the climate and weather industry.
However, Estep explained that the idea wasn't embraced that well, with Amazon, Microsoft and Google being the only companies to take NOAA up on the request, at least partially.
To increase interest in the idea, both for cloud providers and private entrepreneurs, Estep said the High Technology Foundation has partnered with Amazon, Microsoft, West Virginia University and more to hold a virtual conference Wednesday where NOAA can talk about the advantages of storing and purchasing its data.
The free, virtual event will consist of four seminars, the first of which — titled "What's Beyond the Cloud in West Virginia?" — will have Brad D. Smith, executive chairman of Intuit, discuss why taking advantage of NOAA's data is so important.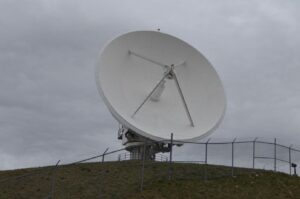 "Brad is going to say that this is a real opportunity and one you can take advantage of, and if you do it right and you build some capability in the state of West Virginia, then you can be poised to also participate in the bigger national sector of big data analytics," Estep said. "Because of that, this whole thing can be incredibly transformative for the state of West Virginia."
The next seminar, "Get on Our Radar: NOAA Big Data Project," will give NOAA officials a platform to make their case on use of the agency's data, while the third seminar will feature an armchair discussion with officials from both Amazon and Microsoft, who will detail how the companies use NOAA's data.
The final seminar, titled "Forecast Our Future: Be Part of the Global Transformation," will attempt to put everything previously discussed into perspective.
"They'll summarize what we've talked about and re-emphasize this opportunity," Estep said. "We'll also talk about how this event is only the beginning of a series of events and activities that we're going to be pursuing for the foreseeable future to really take advantage of this opportunity."
Estep stressed that the virtual Focus Forward event is free, and he recommended that anyone even slightly interested join in on the discussion, noting that NOA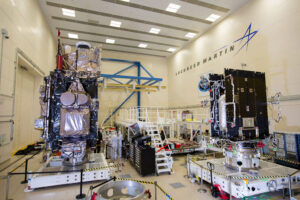 A's data could be useful in a wide variety of industries.
"It's really the first time in the history of the state that West Virginia has a real, tangible, competitive opportunity to participate in a multibillion-dollar knowledge sector expansion," Estep said.
"No. 2, this industry covers a number of different sectors. Just about anybody could come up with an idea for a product service company, and what's really exciting about it is that because of data and cloud platforms, it's very easy for a non-technical person to be able to engage with a cloud provider and pursue the creation of some product service or company. …
"You can be in the coal industry or the natural gas sector or in timber. You could be in the tourism industry. There is applicability to this technology area. There's a $7 billion industry out there that takes NOAA data and uses it to sell a product or service.
"This shift to putting NOAA data in cloud platforms is going to create an opportunity for significant disruption in that industry, … and the opportunities can be very rich. We need everybody in the state of West Virginia to take a look at it."
For more information or to register for the event, visit www.bit.ly/WVfocus.
Fairmont News Editor John Mark Shaver can be reached at 304-844-8485 or [email protected].
Article as originally published by WVNEWS on March 14, 2021.