by John Mark Shaver FAIRMONT NEWS EDITOR 17 hrs ago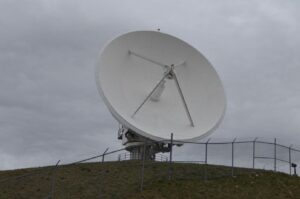 FAIRMONT, W.Va. (WV News) — Technology leaders from across West Virginia and beyond gathered virtually Wednesday for the Focus Forward: Beyond
the Cloud event, which in part showcased the data that's produced by the National Oceanic and Atmospheric Administration and how private companies can make use if it.
The event, which was separated into four segments, was held to help cement the idea that West Virginia has the opportunity to capitalize on the multi-billion dollar private weather industry using NOAA's data and cloud storage.
Companies in this industry currently use the data gathered and stored by entities like NOAA to do a wide variety of things, from mapping lightning strikes in order to predict wildfires to monitoring the drought levels in Africa.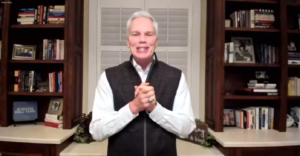 Brad D. Smith, Executive Chairman of Intuit, chairman of Nordstrom's Board of Directors, SurveyMonkey board member and co-founder of Wing 2 Wing Foundation, spoke about these innovations during his segment of the event.
"With the ability to launch satellites and supercomputers and the ability to harvest data from semi-autonomous vehicles and wearables, private weather companies are now emerging, and they're leap-frogging the information-gathering capabilities of our federal agencies," Smith said. "These companies are leveraging machine learning, artificial intelligence and cloud-based systems to do things like warn a railroad company if a tornado is on track to hit a specific portion of a railway or to warn a farmer when it's time to irrigate a certain set of crops or to even tell an airline controller when they need to de-ice their plane or reschedule a flight because of a severe thunderstorm."
Smith explained that West Virginia can capitalize on this $7 billion industry due to the location of NOAA's weather satellites and supercomputing center in Fairmont. He explained that, as it stands, such weather data is difficult to store in bulk for NOAA and prohibitive to harvest by private companies. With cooperation and cloud storage, he said, the floodgates could open up.
"Sitting in our I-79 Technology Park is NOAA," Smith said. "The site includes two satellite ground stations and a supercomputing center. These are major assets in NOAA's big data collection, management and analytical operations. In partnership with the biggest cloud providers which include Amazon, Microsoft and others, NOAA is making the state more accessible for the private industry to solve important problems that can create breakthrough innovations for society."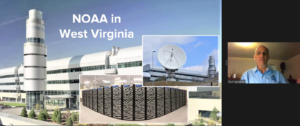 Later in the event, Jonathan O'Neil, director of NOAA's Big Data Project, said that the agency has an absolutely enormous amount of data available for private and public use, data that can potentially create real, positive change in the world.
"NOAA sits on 200 to 300 petabytes of data on any given day," O'Neil said. "NOAA collects data literally from the surface of the sun to the bottom of the ocean. We have datasets that are potentially underutilized. There may be an unknown data set to solve an unknown problem."
Zac Flamig, tech lead on Amazon's Sustainability Data Initiative, listed several projects through which private company's have used NOAA's data through Amazon's cloud storage. One company called Solcast, uses weather data to monitor cloud coverage and the weather's effect on the efficiency of solar power.
Dendra Systems, meanwhile, is using NOAA's data to monitor how Australia has recovered from the rampant wildfires it saw in early 2020.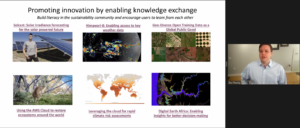 "They're looking at ecosystem restoration, and they're able to use the satellite data to be able to see which areas are burnt," Flamig said. "Then, they're figuring out how (those areas can) be remediated. Are the animals coming back? Is vegetation coming back? What type of vegetation is coming back? They want to be able to track that so governments and municipalities can make informed decisions about remediation efforts."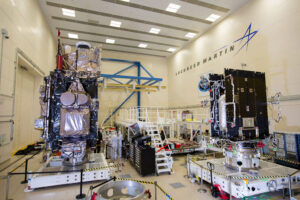 NOAA has opened the door for more businesses to both store data in the cloud and access the data for use, and towards the tail end of Wednesday's event, officials discussed how important it is to work together to make this data more available and put it to good use.
"The chasm between those with tools and those with the ideas or information is the need we're trying to address," NOAA deputy chief information officer Doug Perry said. "I think that's a really key takeaway. We're trying to connect the dots from good ideas to final solutions. We're going to need the tools in the community and the communication to do that."
A follow-up virtual event further discussing the uses of NOAA's data is set to be held on April 22. For more information, visit bit.ly/WVfocus.
Fairmont News Editor John Mark Shaver can be reached at 304-844-8485 or [email protected].