by John Mark Shaver FAIRMONT NEWS EDITOR 17 hrs ago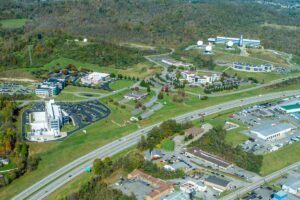 FAIRMONT, W.Va. (WV News) — Although the COVID-19 pandemic put up several hurdles, the High Technology Foundation has reported a largely successful 2020, with hopes to carry that momentum into 2021.
The foundation's major project of 2020 was working on Phase III of expansion at the I-79 High Technology Park. Work on the access road to Phase III was completed in spite of the pandemic, according to Jim Estep, president and CEO of the High Technology Foundation.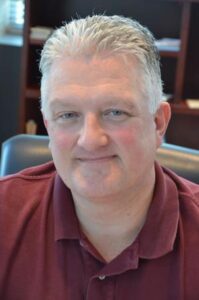 "The pandemic slowed the progress of the Phase III access road by a few months," Estep said. "However, we were able to eventually get caught up and completed it. The pandemic definitely slowed down our federal anchor recruitment efforts, because virtually the entire federal government spent 2020 working at home, which limited their accessibility to us, so we didn't make as much progress as we had hoped. Nonetheless, we did make some progress."
However, Estep explained that when he's been able to reach out to these federal agencies, the discussions have gone well, and he has high hopes for recruitment efforts to attract agencies to Phase III of the park.
"(Recruitment) is actually going better than we thought," Estep said. "I was very concerned throughout the year that with the federal government operations being totally disrupted, it could set us back a couple of years, but we've actually had an uptick in interest. If there could be a silver lining to the pandemic, it could be that we might even have a slight acceleration in our recruitment efforts going forward."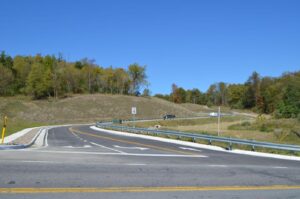 While trying to connect with certain agencies has been stalled due to remote working, Estep said the concept is actually beneficial to his recruitment efforts. He explained that the ability to work from home can be used as leverage to draw more agencies to the state.
"I don't think the opportunities associated with remote working are going to necessarily hurt our federal anchor recruitment efforts," Estep said. "If anything, it can enable them, because the idea of being able to work remotely, I believe, is a supporting argument for the relocation of some of these operations out of the greater D.C. area. Basically, the pandemic has, in my opinion, created a paradigm shift in the thinking process that everyone has to get up in the morning and go into the office. …
"Therefore, by taking the emphasis off of that paradigm … that just strengthens our ability to get them to consider coming to the I-79 Technology Park or to West Virginia, especially considering the very real national security problems that exist in the D.C. area and the cost of operations in that area."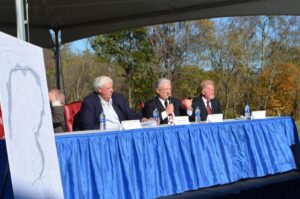 Likewise, the shift to remote working hasn't been an issue for the foundation's internal operations, as Estep explained that, in his line of work, doing one's job from home is not a new idea.
"Naturally, the work that's done in the park is very conducive to remote work or virtual work," Estep said. "In fact, in the knowledge sector, virtual work was already pretty mainstream. … The knowledge sector was more than prepared to adapt to the new environment that the pandemic created."
Looking ahead, Estep hopes a certain form of normalcy will return in 2021, and he said he'd like to further strengthen the park's recruitment efforts and even develop new efforts with state officials.
"The No. 1 initiative for 2021 is a much stronger and more involved partnership with the state of West Virginia," Estep said. "Governor Justice and (other officials) have all reached out and engaged with the High Tech Foundation to consider the feasibility of a statewide federal recruitment initiative, which is something that I've advocated for many years, and it's finally starting to take shape. I'm hoping that, in 2021, we can get some resources behind it so that, perhaps, the state may be able to benefit from what I've seen occurring in the D.C. area as a result of the pandemic."
Fairmont News Editor John Mark Shaver can be reached at 304-844-8485 or [email protected]
Article as originally posted on WVNews.com, January 3rd, 2021.