by John Mark Shaver FAIRMONT NEWS EDITOR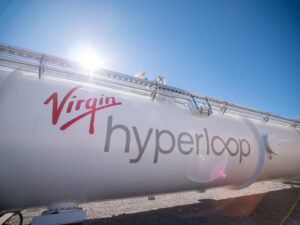 FAIRMONT — With West Virginia selected as the location for the Virgin Hyperloop Certification Center last month, local officials hope the decision will draw more government and commercial attention to the Mountain State.
When completed, the center will span an 800-acre tract in Grant and Tucker counties. While the project is expected to directly bring thousands of jobs and millions of dollars to West Virginia, some officials are hoping for even more impact, including Jim Estep, president and CEO of the High Technology Foundation in Fairmont.
For years, Estep has been working on attracting federal and commercial agencies to the I-79 Technology Park in Marion County, and he believes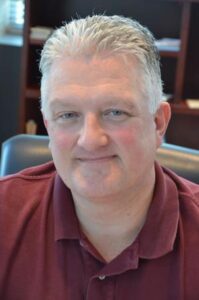 having the certification center only a few counties away will help in those efforts.
"I believe that having the Hyperloop certification facility here in West Virginia creates an important opportunity to attract not only federal operations — for example the U.S. Department of Transportation — but also a number of companies that would be supporting the certification program," Estep said. "In addition to leveraging the Hyperloop operation to recruit federal facilities, we should also be working very hard to position ourselves to be the manufacturing site for not only the Hyperloop vehicles, but the other components required to build a fully operational Hyperloop somewhere in the country."
Estep said that when an established, publicly available Hyperloop track is available, he hopes it will run between Washington, D.C., and New York City, although any such plans haven't been announced.
Estep said West Virginia would benefit greatly from an East Coast route.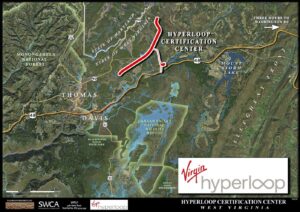 "If that's the case, then it puts us in a very strong position relative to geography, because the materials could be manufactured here and easily transported along Corridor H, I-81 and I-79, as well as other routes to New York, without being so close to those major metropolitan areas that there are significant operational costs," Estep said. "It's opened a whole host of potential business and economic development opportunities."
Hyperloop is a yet-to-be-established mode of high-speed transportation that would use electromagnetic propulsion to carry cargo — whether that be people or goods — in vacuum tubes. Current estimates are that the transportation pods in these tubes will reach speeds of up to 600 miles per hour.
The idea in its modern form was established in 2013 by SpaceX, and in 2014, Virgin Hyperloop One was founded. Construction on the certification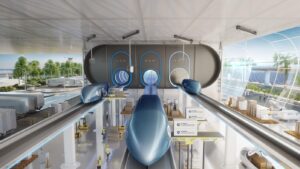 center is slated to begin in 2021.
Estep said he's excited by these scientific advancements, and the Hyperloop technology is something he's been monitoring for quite a while.
"The concept of a Hyperloop … is definitely achievable," Estep said. "The underlying technology of magnetic levitation is pretty well-tested. Many train systems, especially in Asia, use this technology, providing a wealth of example data and good feedback. The trick with the Hyperloop is that you're now encasing that technology in a tube that has had the air vacuumed our or sealed to some extent."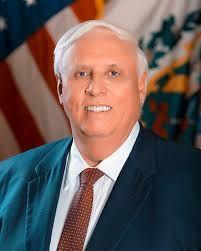 During the October announcement of the certification center, Gov. Jim Justice said he has high hopes for Hyperloop's future in West Virginia.
"Today is a fantastic day for the state of West Virginia, and I'd like to be the first to officially welcome the folks from Virgin Hyperloop to their new home," Justice said. "For years, I have been saying that West Virginia is the best-kept secret on the East Coast, and it's true. Just look at this announcement and all it will bring to our state — investment, jobs and tremendous growth.
"It's a true honor and privilege to be selected as the site for the Hyperloop Certification Center and lead the nation in this next step forward for transportation."
Last week, West Virginia University pitched a collaborative effort to Virgin Hyperloop, as the higher learning institution already has four entities — including the John Chambers School of Business and Economics and the Rockefeller Neuroscience Institute — aiding development on the certification center.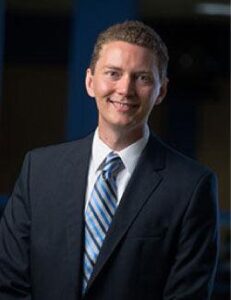 "The Hyperloop will undoubtedly help support additional local businesses such as local restaurants, breweries, entertainment venues, etc., through an economic multiplier effect," said John Deskins, director of WVU's Bureau of Business and Economic Research, in a press release.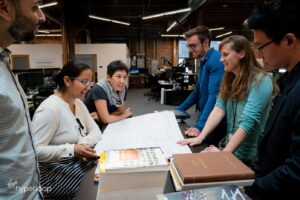 "Further, this enhancement in economic activity will bolster tax revenue, helping to improve infrastructure and other public amenities, and therefore building economic momentum for the area."
While the completion of the center is still well away, Estep said he's anxiously anticipating the certification center's completion, and he hopes its presence in West Virginia will mean much more to The Mountain State than the project's planned six-mile track would suggest.
"I'm excited about this possibility, because part of our tactical approach is coming up with things that make us extra attractive to those operations we're trying to recruit, and this sits perfectly with that strategy," Estep said.
Fairmont News Editor John Mark Shaver can be reached at 304-844-8485 or [email protected]
Article as originally published by the West Virginia State Journal on November 15, 2020