by John Mark Shaver FAIRMONT NEWS EDITOR Jan 24, 2021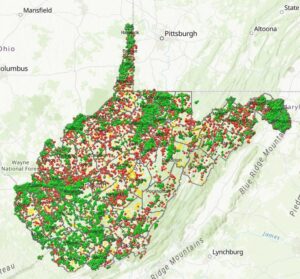 FAIRMONT — Ahead of the Feb. 10 opening of the West Virginia legislative session this year, technology leaders have shared their hopes for what can be done over those 60 days in Charleston, from expansions in the knowledge sector to developments of broadband capabilities.
Perhaps the most universal hope is an increased focus on the technology sector in general, which, according to West Virginia High Technology Foundation President and CEO Jim Estep, is going to be the key to unlocking the state's full potential.
Estep heads the I-79 Technology Park in Marion County, which has worked to recruit as many federal anchors as possible to the area, such as NASA and NOAA. For Estep, advancements in the technology sector form a more stable path to the future than the state's current reliance upon coal and natural gas.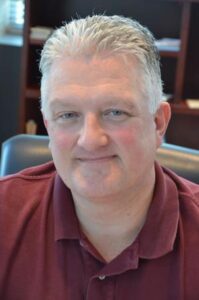 "We really have to come up with some fundamental plans for what our economy is going to look like in the future, because the data doesn't look good for coal," he said. "I'm not against coal by any means. I don't want to see it go away, but we've got to be realistic about where we are with that. The same is true with natural gas. … We've got to make some investments. …
"What I'm hoping is that the Legislature really embraces a tangible strategic plan that helps us build additional sectors, and specifically, helps us continue to build a viable knowledge sector."
Estep isn't the only one in the state who hopes the focus is on the tech sector this legislative session. TechConnect West Virginia Executive Director Anne Barth spoke too of the growing importance of the knowledge sector, especially given how the landscape of the entire country has changed due to the COVID-19 pandemic.
"I think that this is definitely a priority opportunity to examine, given what we have learned from a year of working and living in a pandemic," Barth said. "The opportunity for remote work seems to be growing, and that is creating opportunities that West Virginia should explore. …
"Tech jobs generally tend to pay more on average than other jobs. They tend to be more recession-proof and they help us diversify our economy and provide for an overall more stable tax base. … We need to keep moving in the direction of being engaged in the knowledge economy."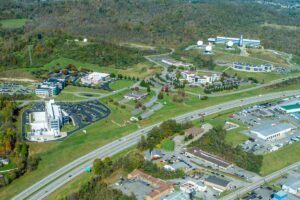 However, beyond the general growth of the tech sector, Estep and Barth hope to see the legislators focus on different projects over the next couple of months.
Estep predicted broadband expansion will be a hot topic of discussion this legislative session, and he hopes that the lawmakers will take a look at a lesser known method of providing internet to rural areas.
"The one thing that I hope they'll do is really take a thorough look at the lower-Earth orbit satellite broadband system," Estep said. "I don't get the sense that they're looking at that aggressively enough. … The old satellite broadband was not low-Earth orbiting. The new ones are, and everything I've read (states) that's it's really proving itself, and that could solve our problems for a fraction of the cost and substantially quicker."
Estep said that, through satellite broadband, users would have a receiver on or near their homes and retrieve the internet from these satellite arrays rather than through fiber wires run underground or on poles.
Estep made the case for low-Earth orbiting satellites to The State Journal in 2020.
"One of the biggest challenges to deploying broadband in any rural area, but especially Appalachia, is that the infrastructure cost is going to be enormous," Estep said last year.
"No matter how you try to cut it or present it, it will never make business sense for any private [company] to run the fiber necessary for everyone to get broadband. That's just the reality of it."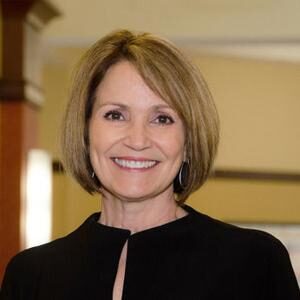 Meanwhile, Barth is hoping that the state focuses on aiding small business and entrepreneurs who are hoping to get both feet planted in the ground via the Small Business Innovation Research (SBIR) and Small Business Technology Transfer (STTR) programs, which give funding to qualifying start-up companies.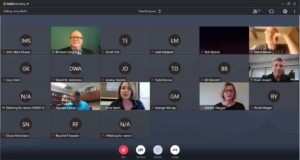 Barth said these two programs have done a lot of good work in the past, and further funding them would allow for even more businesses to pop up across the state.
"Given the success of the program, which is leading to the creation of new businesses and jobs in the state, along with the continued growing utilization of the program, we really encourage policy makers to look at funding at an appropriate level," Barth said. "That has been a very popular program. It is increasing the number of applications going in for small business innovation research grants, and we know that those can help launch tech companies, as we are seeing happen."
Even outside of funding those two programs, Barth said that the state would be smart to help small businesses to take root, noting that just a few simple things could get people interested enough to get off the couch and become the entrepreneurs they've been wanting to be.
"Generally, we hope to see continued investment in policies that encourage entrepreneurship and small business growth, as well as workforce training and development," Barth said. "We have a lot of talented people in the state of West Virginia, and we want to do what we can to encourage anyone who may be sitting on the sidelines debating whether to try starting a new business to do so.
"We can grow our own jobs right here at home, and we need to create the kind of environment that encourages that to happen."
Fairmont News Editor John Mark Shaver can be reached at 304-844-8485 or [email protected]
Article as originally published by WVNews.com on January 24, 2021.