by John Mark Shaver FAIRMONT NEWS EDITOR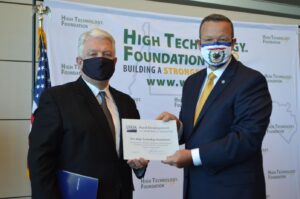 FAIRMONT, W.Va. (WV News) — The West Virginia High Technology Foundation received a $50,000 rural businesses development grant from the USDA on Tuesday — money the foundation will use to find its footing as it continues to recruit federal anchors to the I-79 High Technology Park.
Jim Estep, president and CEO of the foundation, said he's grateful for the grant, for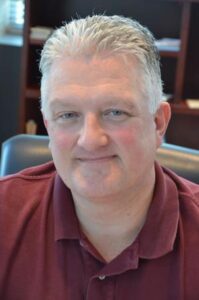 which the foundation applied earlier this year. He said that the money will come in handy as the foundation continues development of Phase III of the I-79 High Tech Park.
"They've looked at what we're doing and think it's credible and has potential, or they wouldn't have invested in us," Estep said. "It's hard on a limited budget to come up with the strategies that we need to follow to make things more competitive and to make us more attractive. When you want to reach out to experts to help you, that can cost money. A $50,000 grant from the USDA is going to go a long way in helping us do that analysis and come up with the strategies that will help us do a better job."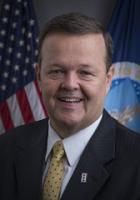 Kris Warner, state director of USDA Rural Development in West Virginia, said he's impressed with what the foundation is doing at the park, and he hopes the money can help them reach their goals.
"The West Virginia High Tech foundation is creating a road map, and to look at how they're going to attract additional businesses to West Virginia, they have to look at their strengths and weaknesses within the park," Warner said. "We all know the park has been here, but they're expanding into their third phase. …
"You have to have a business case. You can have a beautiful setting on top of a mountain like this and a great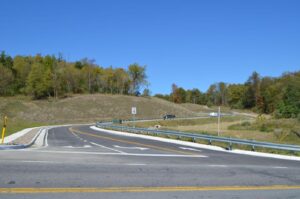 community, but if you don't have a business case and those businesses can't make money, they're not going to locate here in West Virginia."
Warner said that, in general, the USDA is serious about funneling money into West Virginia for further development, whether that be at the I-79 High Tech Park or other areas of interest.
"We're interested in building strong, healthy and clean sustainable communities, and we do that through the grants and low interest rate loans that we provide," Warner said. "There's been $462 million invested in West Virginia within the last year."
Estep said the grant will go toward something called "reverse site analysis," which he hopes will make the park more attractive to potential federal anchors looking to relocate or expand their operations into the state.
"You go across a group of targeted federal operations that you want to try and recruit and you find out what some of the needs and requirements are of that particular group," Estep said. "How can we adapt the site to accommodate those more readily?"
Estep said that despite the COVID-19 pandemic, 2020 is a perfect time for the foundation to do these types of analyses and studies.
"There's probably never been a more important time for us to be aggressively pursuing these kinds of economic development activities, because West Virginia is in a pivotal time," Estep said. "We don't only have to do things that remain stable, but we have to do some stuff that we can actually participate in economically."
Estep said Phase III of development at the park is going well so far, and he's excited to see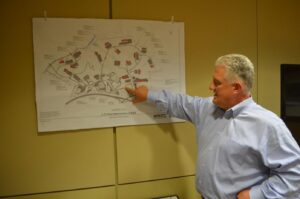 what the future may bring.
"We just recently completed the new road segment into Phase III of the park," Estep said. "We hope in 2021 to continue expansion of that road, and we're talking with several agencies now who we've offered free land to come to Fairmont and to the park. I'm hoping that, despite the chaos that's been created by the COVID-19 pandemic, we'll be able to make progress over the course of the next year."
Fairmont News Editor John Mark Shaver can be reached at 304-844-8485 or [email protected]
Article originally published by WVNews on October 6, 2020