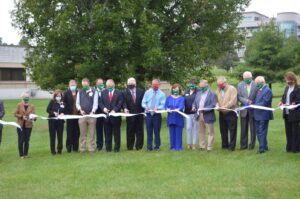 FAIRMONT, W.Va. (WV News) — Mon Health held a ribbon cutting for one of its new Marion County facilities Thursday morning, although completion on the outpatient clinic isn't scheduled until later this year.
The clinic, which will include on-site point-of-care test services, with space for future expansion of services such as X-rays, will be installed at the I-79 High Technology Park in Fairmont. Mon Health President and CEO David Goldberg said that one of the main reasons for the expansion was to give the organization's existing specialists more room in which to work.
"They've outgrown their space because they have more patients than the space allows, so we've been looking for a bigger space. (West Virginia High Technology Foundation President and CEO Jim) Estep invited me over a year ago and allowed me to tour the park …. And here we are.  We were able to say 'this makes great sense.' It's accessible off the interstate and very visible. …
"It's easy for people from White Hall, Pleasant Valley and Fairmont to get here. Here we are, hopefully making it easier for our patients with a better facility and more expanded space for the doctors to practice their care and be able to expand."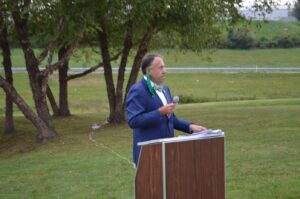 Goldberg said that investment into Marion County is important to Mon Health, and the clinic, as well as a small format hospital set to break ground in Pleasant Valley this fall, are proof of the healthcare provider's commitment to The Friendly City and the surrounding area.
"We've been here for four decades," Goldberg said. "Our primary care doctors and cardiologists and other specialists served the area for many, many years at the old facility in Fairmont and other locations. We're now consolidating to make it easier for patients. A one-stop shop. We're also going to be expanding in the community. …
"People won't have to travel far for care."
At the ribbon cutting, several Marion County and state official spoke about their excitement over the new clinic. Fairmont Mayor Brad Merrifield recalled the dire straits Marion County was in this March, when Fairmont Regional Medical Center shut down right as the COVID-19 pandemic was reaching the area.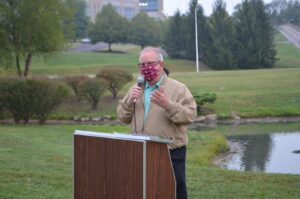 Since then though, WVU Medicine has moved into a section of the old hospital, and coupling that with Mon Health's two future sites in Marion County had Merrifield feeling relieved and thankful.
"Several months ago, the Chamber of Commerce and several elected officials got a group together to discuss the situation where we were headed," Merrifield said. "It didn't look good, because it wasn't good. By the grace of God … we have gone from a less than desirable situation to one that's so enlightening and so comforting. There will be no reason to leave the Fairmont area should you need quality healthcare."
Merrifield's sentiment was echoed by State Sen. Roman Prezioso, D-Marion, who also serves as chair on the Mon Health Medical Center Board.
"I'm ecstatic," Prezioso said. "When the dilemma happened and (Fairmont Regional) closed down, we immediately met with Gov. Justice.  We flew up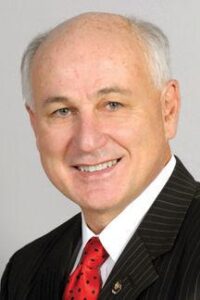 here and we assessed the situation, and we worked intimately in Charleston to get things done. I just happened to be on the board at Mon (Health), so I sort of had some insight there. …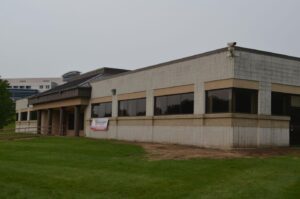 "Now, we're looking at a situation where there's some quality groups coming in to provide healthcare, and it gives people a choice.  One entity can't provide healthcare for an entire state. There has to be different entities. … It breeds competitiveness and keeps healthcare costs down."
Goldberg, too, is excited to make a footprint in Marion County, and said that, if all goes as planned, the outpatient clinic should be ready for use by the end of this year.
"They're going to start cracking over the next few days," Goldberg said. "The shell is here. Now it's just about going inside. That makes it faster because we don't have to deal with the elements or the weather inside the building. There's already parking. Everything's flat, so it works pretty well."
Fairmont News Editor John Mark Shaver can be reached at 304-844-8485 or [email protected].
Article originally published by WVNews on September 17, 2020