by John Mark Shaver FAIRMONT NEWS EDITOR Aug 23, 2020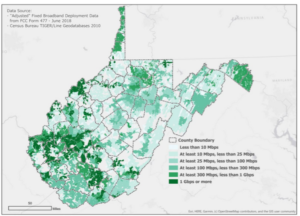 FAIRMONT, W.Va. (WV News) — With broadband expansion continuing to be a key topic of discussion in West Virginia, some technology leaders are pushing to utilize satellite broadband, which they believe will be a more efficient and less expensive option for the Mountain State.
With satellite broadband, users have a receiver installed on or near their homes to take advantage of an array of satellites in orbit around the Earth, giving users access to the internet that way instead of via fiber wires run underground or on poles.
Jim Estep, president and CEO of the West Virginia High Technology Foundation Consortium, said he hopes state officials will begin pushing for satellite broadband expansion, especially for more rural areas where running fiber isn't really an option.
"One of the biggest challenges to deploying broadband in any rural area, but especially Appalachia, is that the infrastructure cost is going to be enormous," Estep said. "No matter how you try to cut it or present it, it will never make business sense for any private [company] to run the fiber necessary for everyone to get broadband. That's just the reality of it."
Estep also voiced concern about maintaining the fiber infrastructure if and when it is eventually put in place, saying he doesn't want any one technology company to have a monopoly over maintenance of the system.
"We have both federal and state government subsidizing the fiber being ran, and the problem there becomes who is responsible for maintaining that infrastructure long term," Estep said. "How do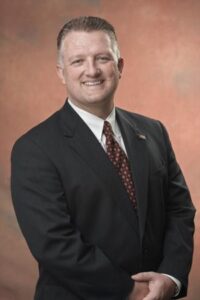 you avoid creating monopolistic situations where the government pays for fiber, but only one participant wants to play. What if rates start going up and things like that?"
However, Estep acknowledged that satellite broadband has a bad reputation attached to it for many people. He said the relatively new technology, like any other, floundered a bit at the opening gate.
"Historically, use of satellite-based broadband has been dismissed because the providers … were an inadequate service," Estep said. "You used it because you had no other option, so it was dismissed."
Stephen Hill, president of the Washington, D.C.-based Satellite Broadcasting & Communications Association, agreed with Estep's assessment of early satellite broadband, but noted the technology has made big strides since then.
"In the past, people that had the first-generation product didn't have the experience they wanted," Hill said. "It was much like buying an iPhone 1. It had some challenges, but in the last couple of years, new satellites have come up and we've seen a very solid adoption rate."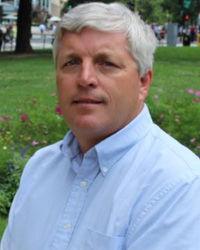 Hill, who travels to states across the country to speak about the advantages of satellite broadband, said he's spoken with the West Virginia Department of Education and other state officials about the use of satellites for internet expansion.
He also noted that roughly 30,000 to 40,000 customers in West Virginia already take advantage of the service.
"Satellite broadband today is available throughout the country, and we can offer broadband internet pretty much anywhere that we can get a look at the sky," Hill said. "It's an easy operation, and geography doesn't really play a part as long as we can see the sky."
Estep and Hill also spoke about the current work going on with satellite broadband, including by SpaceX and Amazon. Those two companies are planning to build and launch low-Earth orbiting satellites (LEOs), which will give users faster access to the internet.
"Some of the early test that's being done that's been made public is showing very fast speeds from these satellite constellations, so if this is indeed the fact, then it's not a leap at all to say you could begin to solve the broadband accessibility problem by spending just a fraction of the money you'd need to spend on fiber," Estep said. "That potential is incredibly exciting because it can help us leap forward."
However, while satellite broadband may seem like the ideal solution, it doesn't come without drawbacks. A discussion on satellite broadband and LEOs released by CoBank in June looked at many of the issues with a full-scale utilization of satellite arrays, saying that, while there is reason for optimism, there are setbacks as well.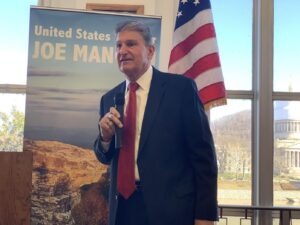 The release states that there are funding concerns for any company or entity looking to use satellite broadband unless they have the capital that SpaceX and Amazon do, which runs the risk of a monopoly in space similar to the one Estep fears for ground-based broadband.
There's also a fear that the launch of thousands of satellites into Earth's low orbit will add to a collection of "space junk" that will play into "Kessler syndrome," a belief that the more objects are in Earth's low orbit, the higher probability there is for collisions, the debris of which will cause even more collisions.
Hill said he's aware of these issues — especially Kessler syndrome — and noted that the industry has a long way to go to make sure everything is in its right place.
"They're saying that they have a way to prevent that from being an issue, and it's still in the development stage," Hill said. "There's going to be a lot of challenge. … It's going to take a while to get there."
Despite the potential setbacks, though, Hill said that he believes satellite broadband is a key factor in expanding high-speed internet access to customers across the country, and he said that the industry needs to be taken seriously.
"I see this as part of the wholesale of the overall solution," Hill said. "It's one of the best if not the only solution for the really rural, challenged market. Satellite is going to be a great solution for markets that are not going to be able to get fiber or other things due to costs of infrastructure, but with satellites, once the satellite is up there, it's just a matter of buying customer equipment and hooking it up …
"People in urban markets are a lot more likely to look at other options, but … we look at satellite as a growth industry."
Fairmont News Editor John Mark Shaver can be reached at 304-844-8485 or [email protected].