by John Mark Shaver FAIRMONT NEWS EDITOR Jun 26, 2020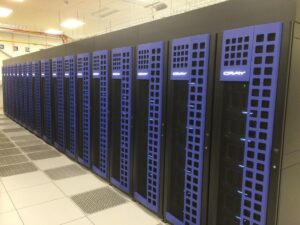 FAIRMONT — The National Oceanic and Atmospheric Administration's new Fairmont-based computer — called Hera — has recently been named one of the top 500 supercomputers in the world.
Hera, currently ranked 88 on a list compiled by Top500.org, is one of five supercomputers that NOAA has in the United States, including ones in Tennessee, Colorado, New Jersey and Mississippi.
"We are proud to have such capacity in West Virginia, which is certainly needed to contribute to the tools NOAA relies on to advance weather modeling, build ocean ecosystem forecasts and sustain our world leadership in climate models," said Craig McLean, NOAA assistant administrator for oceanic and atmospheric research.
Hera supports nearly all of NOAA's programs, making the Fairmont-based supercomputer integral to every sector of the agency's operations, according to Frank Indiviglio, NOAA's deputy director for high-performance computing and communication.
"It serves across all operations in the NOAA community," Indiviglio said. "We expect it to serve the weather and climate modeling communities in NOAA for the next three to five years. …
"(There's) an archive of the research and operational weather community across NOAA. Hera generates a lot of data that winds up in that archive, so it supports the operational system and research side across NOAA."
Upgraded in February, Hera is a CS500 system supplying 63,840 processors, and now has nearly triple the computing capacity it previously did.
Jim Estep, president and CEO of the High Technology Foundation, oversees the I-79 High Technology Park, which houses NOAA and the Hera supercomputer.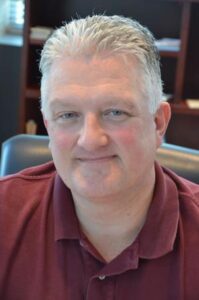 Estep said it's an honor to have such an important computer in the technology park, and he intends to help develop supercomputing further in the state.
"Having this kind of supercomputing capacity in our park is, first of all, a great point of pride for the state of West Virginia," Estep said. "We should celebrate that we're in the supercomputing industry in this state, and we're going to continue to grow that so we become a top-tier supercomputing resource in the country."
Estep also said Hera could soon have a positive economic impact on the region, which is all the more reason to foster supercomputing in West Virginia.
"High-performance computing is enabling significant economic growth around the country and the world," Estep said. "We want to be a part of that economic growth, and we need resources like this to help enable that. …
"We're already working with (West Virginia University) and Marshall to find specific ways that they want to utilize this resource, so I'm really excited. It's been a long time in the making and a lot of hard work, but we are making great progress, and this is just another milestone toward our progress."
Fairmont News Editor John Mark Shaver can be reached at 304-844-8485 or [email protected].