by John Mark Shaver FAIRMONT post EDITOR Dec 15, 2019
FAIRMONT — With the I-79 High Technology Park slowly expanding to make way for more federal anchors, High Technology Foundation President and CEO Jim Estep has detailed some ways to boost the knowledge sector across the entire state.
Estep said that, while there are an infinite number of things that West Virginia officials could be doing to grow sectors such as technology and cybersecurity, there are six main things that can be done to improve these fledgling sectors across the entire Mountain State.
1. Creating a "business case" for the knowledge sector business community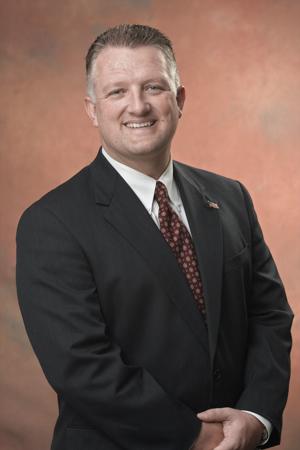 According to Estep, the most fundamental step of growing the knowledge sector is explaining why it should be here in the first place. Estep said that, just like the state did with industries in the past, it must become attractive to high tech businesses.
"At the fundamental level, there has to be a reason for business to be here," Estep said. "We have a coal industry because there are coal seams in the ground. That's a business case. We had the potential for a timber industry, but we let it get extracted and taken out, just like we did with coal and like we're doing with natural gas. We keep repeating the same economic mistake."
Estep said that, thankfully, this first step may not be too difficult considering the number of federal operations that are looking to move away from the nation's capital.
"There's an opportunity, and that opportunity is that the greater Washington D.C. area has become too dense," Estep said. "It's a national security problem. The operational costs are so astronomically high that it's contributing to our national deficit.
"There's a recognition that part of the solution is moving some of it out. That's a unique opportunity that we have to take full advantage of, and it's a wonderful strategy for us to build a business case, especially if we specifically go after technology-oriented operations that do a lot of contracting."
2.  Rebalancing the workforce demographic
Another big issue facing the state, according to Estep, is the uneven educations and skill sets of its workers. While some may point the finger at the state's education system, Estep said that's not necessarily the case, and the issues with retaining highly skilled workers happen after students graduate.
"The education system has done a good job of providing educated workers, it's just that (those workers) have left the state in this epic brain drain that has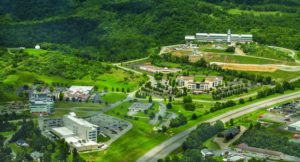 plagued West Virginia for as long as I can remember," Estep said. "The real challenge is recruiting just in time for the job."
Thus, Estep suggests balancing the workforce demographic between newly graduated, skilled workers and out-of-state recruits.
Estep said this can be done a number of ways, but he pitched the idea of reaching out to graduates from West Virginia's universities and colleges who went out of state, even if they are currently happy in their careers.
"We want to hit the folks who may not be thinking about (changing careers)," Estep said. "There's probably enough of them to fill the majority of the holes that we have. If not, they may have established lives and friends, and maybe they can talk their friends into coming over."
3.  Increasing awareness and exposure of STEM careers to K-12
While the education system may be doing its job, Estep said more can be done to attract young students to different STEM fields before they enter higher education. Estep argued that if more kids are exposed to the idea that attainable, rewarding STEM jobs are available in state, then more graduates will stick around and start their careers locally.
"That's why we put whatever resources we can into robotics leagues, and we help support the Day in the Park," Estep said.
4.  Passing workforce-specific knowledge sector "friendly" state policy
While Estep said the lack of a quality workforce is certainly a large part of the problem, it isn't the only roadblock on the road to economic prosperity. He also detailed some issues with the state's policies and certain legal issues that can impact businesses that want to relocate.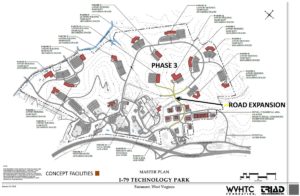 "I have heard (businesses) complain about the legal system, saying that many of them felt like it was almost like a speed trap, because someone could file a frivolous human resources-related suit against them, and the way the system is set up, they could drag it out and force the company to settle," Estep said. "There's that reputation in West Virginia."
He said this can be reversed by implementing legislation that's warm and welcoming to the knowledge sector and potential workers, that could also boost the recruitment process.
"What if we said, 'Hey, if you're one of these knowledge workers that we're recruiting back, you don't have to pay income tax the first year or two,'" Estep said. "Let's say, 'It's free to transfer your vehicle licenses.' Or something like that. What incentives are there? Maybe you could get a homebuyer's deduction if you are a qualified knowledge worker."
5.  Pushing an aggressive campaign to change the stereotype of the state
Also along the lines of recruitment: Changing outside perception of the state. Estep said while West Virginia is often known for a variety of negative stereotypes, certain moves can be made to help fight that sometimes hurtful outlook that others may have.
"People underestimate what an impediment that is," Estep said. "We need to take $5 million and hire the best marketing firm in the United States and say, 'Come up with a campaign that can do this.' We can not only bring back our movie tax credits, but we can pay (studios) to come as long as they're doing West Virginia-positive things."
6.  Providing incentives for developments that are recruiting federal anchors
Finally, Estep pitched the idea of the state supporting developers who are building areas for federal anchors to go, such as the I-79 High Tech Park. He argued that more incentives for developers will create more pads to which federal anchors will move, which in turn will create a better overall business case for the knowledge sector in West Virginia.
"I'm giving away all of this land just for federal anchors to come (to West Virginia)," Estep said. "What can the state do to (help)? I've talked to people in the defense department who have said 'We have to start moving these defense businesses out of the Virginia area. We need to go out there somewhere.'…
"Imagine if we were someone that incentivized developers who created sites across West Virginia where a defense operation or something else could go and we were able to get these operations in southern West Virginia. That by itself could be transformative."
Fairmont post Editor John Mark Shaver can be reached at 304-844-8485 or [email protected].
Article originally published by WVpost on December 15, 2019