by John Mark Shaver FAIRMONT post EDITOR  Jan 31, 2020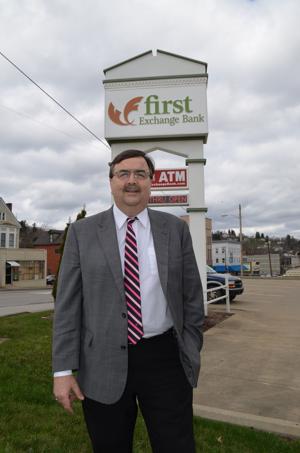 FAIRMONT — First Exchange Bank held its 25th annual Groundhog Day Breakfast Friday morning, welcoming leaders and officials from across the region to eat and network.
The breakfast, held at the Robert H. Mollohan Research Center in the I-79 High Technology Park, also served as an opportunity for the bank's officials to update the community on the company overall, according to Bill Goettel, president and CEO of First Exchange Bank.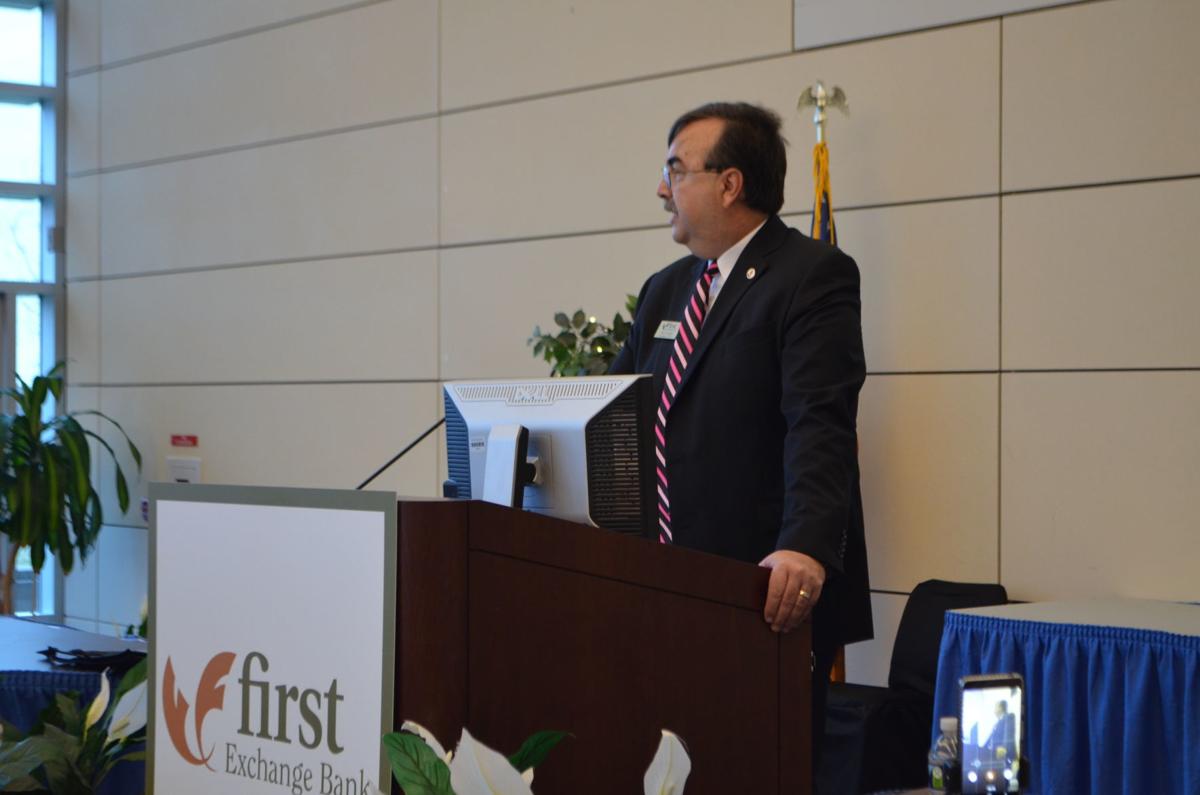 "It's a celebration," Goettel said. "We get to talk about our bank, and we have Jim Estep talking about the High Tech (Park). This is a way to promote the bank and to basically network with our friends and customers. We want to tell people where we've been, where we are and where we're going. That's our theme for today."
Well over 100 people attended the breakfast this year, for which Goettel said he's very appreciative.
"We're thrilled with a turnout like this," Goettel said. "We're happy that the weather cooperated. We're really happy, and it's a testament to our staff and our board of directors who get out and network and really promote the event."
Megan Michael, the bank's marketing coordinator, said that while the longstanding annual breakfast was originally a one-time thing, its popularity surprised the bank's officials, leading to them holding the holiday event every year since.
"This started in 1996," Michael said. "It started as an event to kick off the opening of our Fairmont branch. It was their first branch away from their headquarters. It was such a hit that they decided to keep up with it, and now it's something that everybody internally looks forward to, and we hope everyone else enjoys it, too."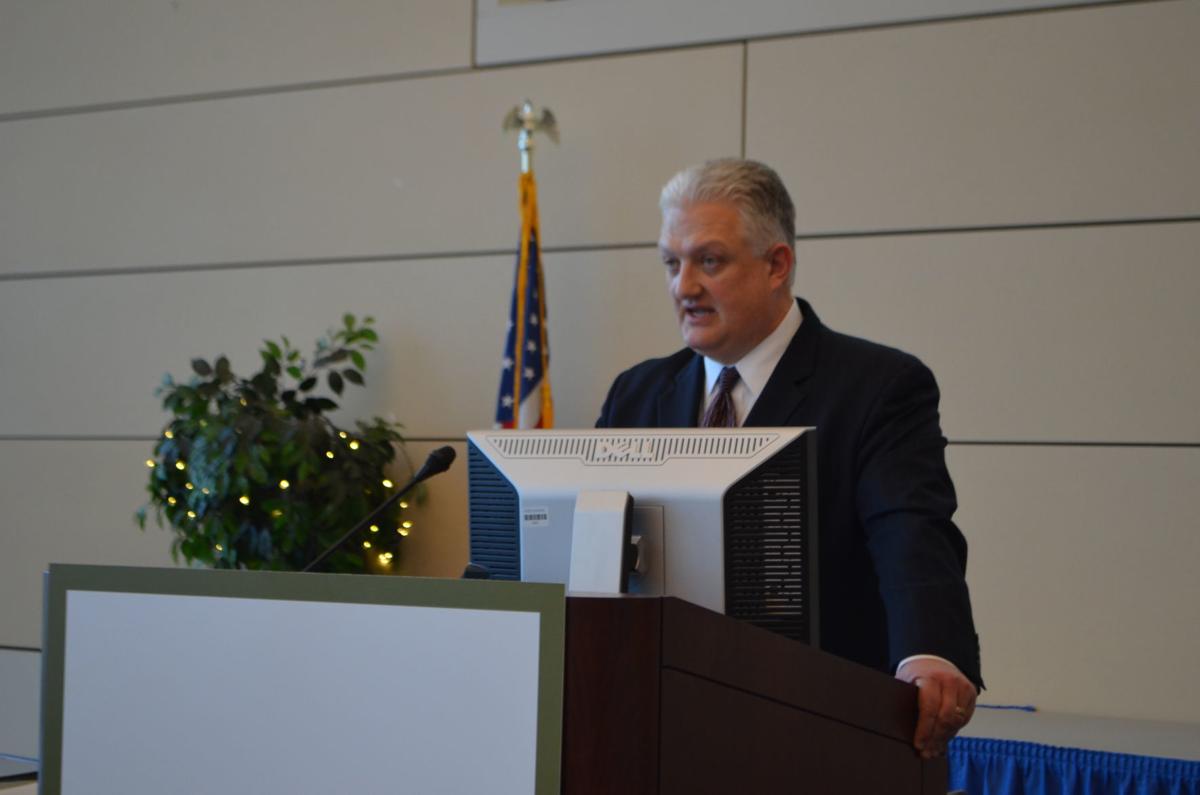 The breakfast's keynote speaker was Jim Estep, president and CEO of the High Technology Foundation that oversees the I-79 High Tech Park.
Estep spoke to those in attendance about the importance of economic diversification and especially how that pertains to attracting more federal entities to the Mountain State.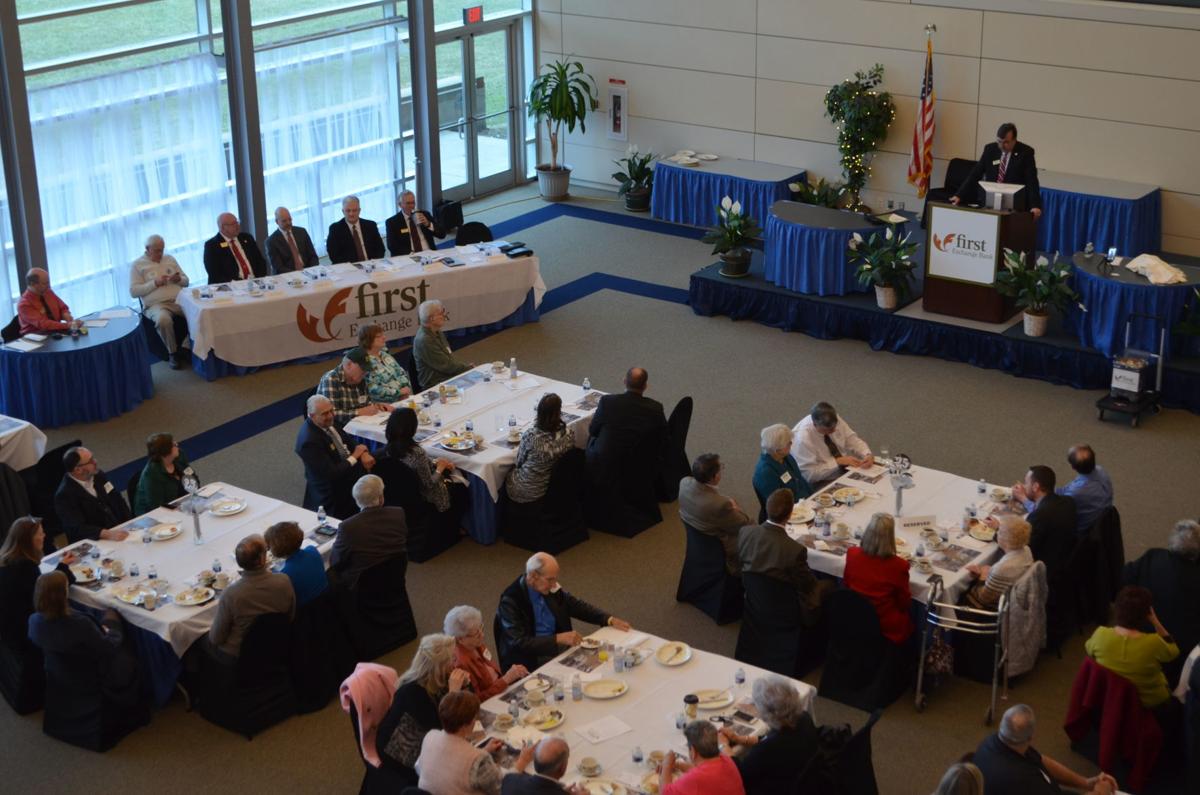 He said that by doing three things, West Virginia's economy can be back on track.
"What we have to do as a state is stabilize, maximize and diversify," Estep said. "We have to stabilize the coal sector. … We've got to absolutely positively diversify the economy with a new knowledge sector. That's absolutely critical if we ever want to get out of these 50th-place rankings."
Goettel said it's important for First Exchange Bank to stay involved in the Marion County area and beyond, and added that the bank always tries to be a part of the community in any way it can.
"It all circles back," Goettel said. "The more you give, the more you get. You shouldn't give to get, but if you provide the community with the services they need, the community will come back to you. It's all about reaching out to people and making friendships. It's really cool and really great."
Fairmont post Editor John Mark Shaver can be reached at 304-844-8485 or [email protected].