by John Mark Shaver FAIRMONT post EDITOR Dec 1, 2019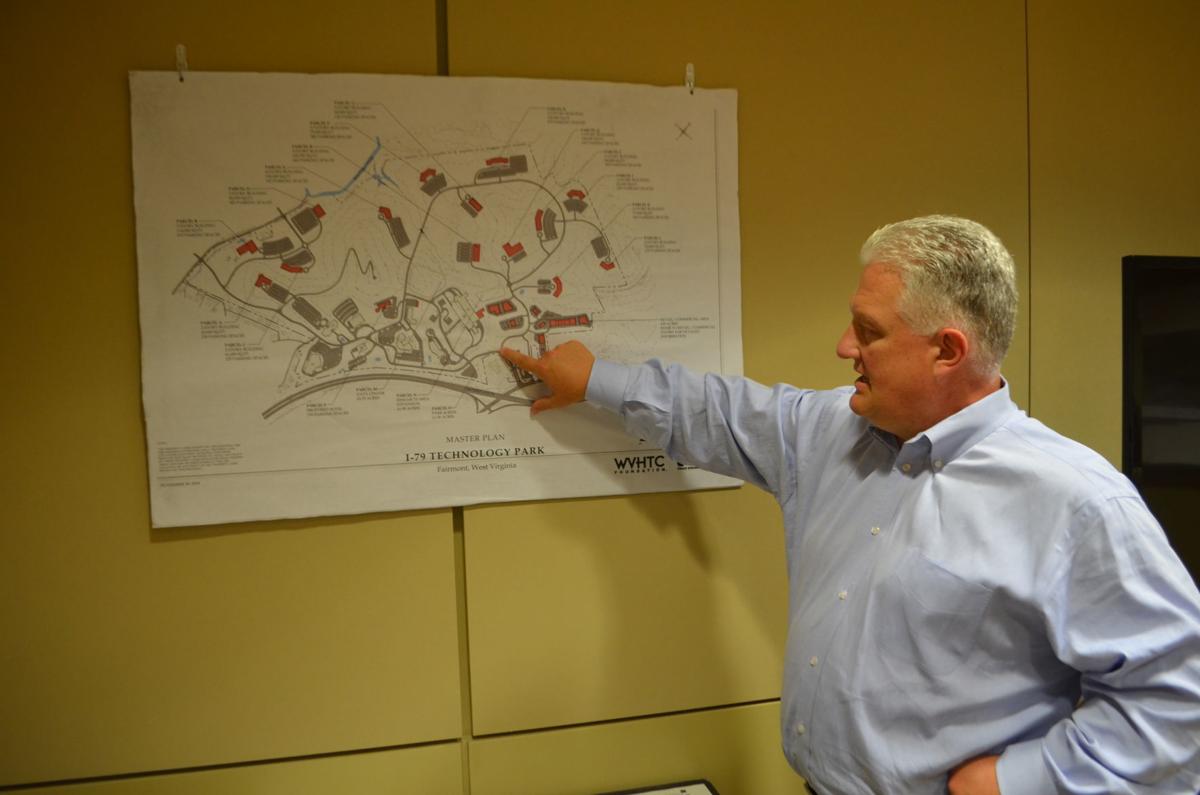 FAIRMONT — With Phase III of construction at the I-79 High Technology Park well underway, officials at the High Technology Foundation are now setting their sights on recruiting more federal anchors to the region.
Phase III will open up a large part of the park that's previously gone unused, and when the land is ready, the parcels of land — or "pads" — will be offered to federal anchors for free, according to Jim Estep, president and CEO of the High Technology Foundation.
Estep said the main objective of the plan is to increase the region's economic diversity by specifically recruiting programs like cybersecurity.
"Our primary goal is trying to establish a basis of a knowledge sector," Estep said. "The primary way that we're trying to facilitate that is the recruitment of federal programs like the cybersecurity program and the satellite program. We're trying to recruit more of those. Pretty much everything we do — whether it's building the Phase III road system or trying to upgrade our telecommunications — it's all really leaning towards that objective. …
"It's not enough that we hope a few companies come and set up shop in West Virginia. That won't even touch what needs to be done. When you're trying to build a new sector, you have to take a completely different approach."
Estep explained that, for the foundation, a federal anchor is a company that's technical or technological in nature that will provide ample contracting opportunities on a regular basis.
He said he's glad Phase III is finally underway after the project sat in limbo for a few years.
"Historically, the challenge has been getting the funding necessary to put in the infrastructure," Estep said. "We had no success in getting the state to buy in until recently, and I think that had a lot to do with the state receiving that abandoned mine lands funding. … So now, after many, many years, we're finally starting to be able to leverage that asset."
Estep isn't the only one excited about Phase III. In October, the foundation held a groundbreaking ceremony for the project, during which time Gov. Jim Justice spoke about the importance of the expansion and of the park overall.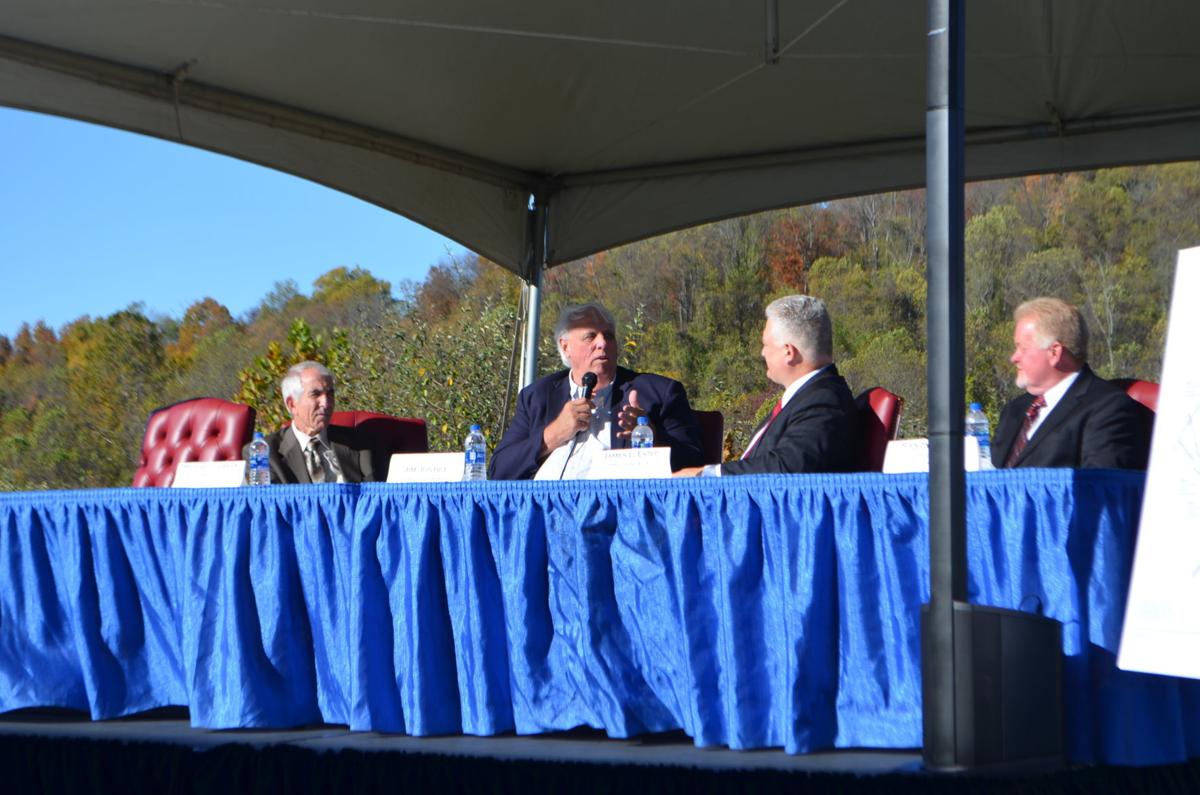 "It's unbelievable what the potential is," Justice said. "If you really think about it, you've already got 1,000 jobs and 30 businesses here. It is such a sweet spot for the federal agencies coming out of D.C. It's a standard of life for the people. It's within a rock's throw of D.C., but yet it is outside that 250-mile radius by a few miles. It is perfect in everything. …
"The federal anchors will come, and then there will be more and more growth and more and more high-tech, high-paying jobs coming to Marion County. It's good stuff."
While the foundation spent some of the decade fighting a bankruptcy case — which was eventually dismissed in February 2018 — Estep said the last year couldn't have been any stronger, noting the accomplishments made in 2019 have given the foundation and the park solid footing heading into the new decade.
"2019 was a great year for the High Tech Foundation," Estep said. "We were able to not only achieve some long-standing objectives, but we also were able to establish a couple of new programs which are not only good for us and the business community, but also help others across the state. It was a really good year for us, and we're positioned well going into 2020."
Estep referenced some major contracts offered by entities already in the park, such as General Dynamics receiving a $533 million contract from NOAA for work on its supercomputer. He said getting contracts like these are what puts cities like Fairmont on the map for bigger companies.
"In Marion County, in the last year and a half, we've had over $650 million in contracting," Estep said. "That kind of business activity and those kinds of opportunities make companies take note of North Central West Virginia and say, 'There's an opportunity to make money there, so therefore, we need to have a presence.' …
"We want to create density and a critical mass such that these companies say, 'I am in the business to make money, and I can make money there.'"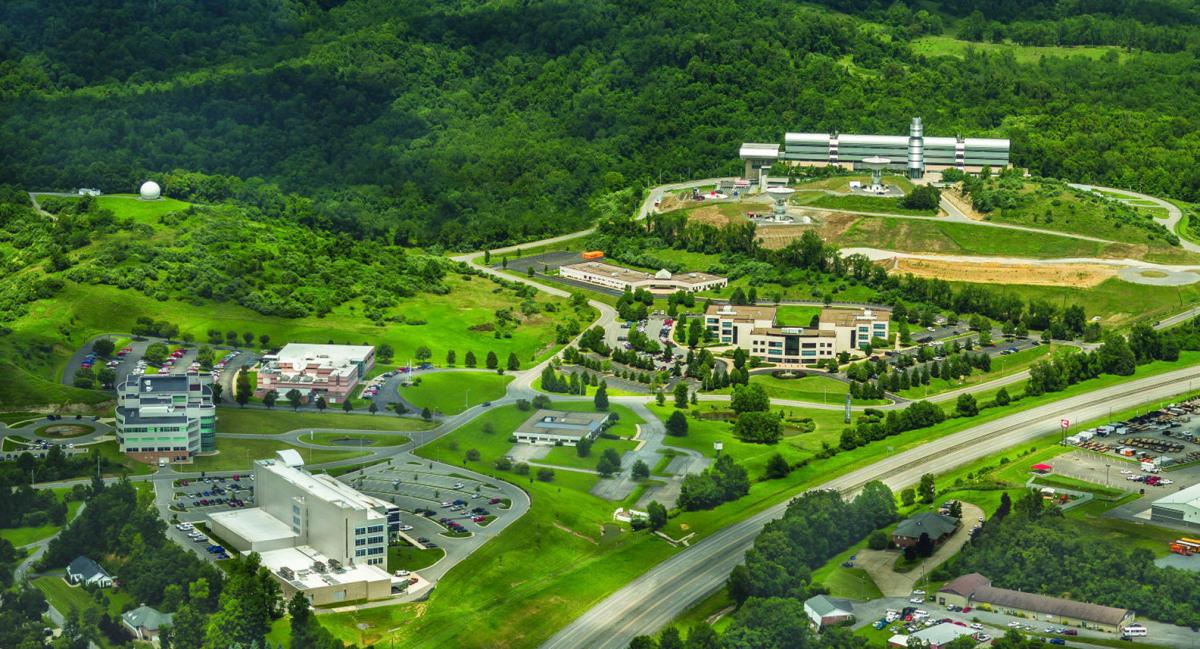 Estep also spoke about the major advances the foundation has made in the park over the past decade. Since the start of 2010, NOAA's supercomputing, the GOES-R satellite ground station and Pierpont Community &Technical College's Advanced Technical Center have all been established in the park, in addition to a wide variety of other accomplishments.
"The last 10 years have been hugely successful, especially considering the fact that we've had no tangible support from the state," Estep said. "The fact that we were able to have this 10-year run under those circumstances makes me imagine what we can do if we really all came together. …
"I hope (the funding) enables us and positions us to not only have similar success over the next decade, but maybe two or three times that success because we have more assets to work with, the reputation and the past performance to point to. I feel really good about that, and I feel excited about that."
Estep said much of the park's success in the next decade also will rely on the success of the soon-to-be Middletown Commons right down the road, which is currently undergoing a massive redevelopment thanks to new owners.
"It's really important that the Middletown Commons is wildly successful, because when we try to recruit new federal programs here and companies come to do business with them, what our community has to offer is really important," Estep said. "In my mind, we're partners in achieving this bigger goal of economic diversification. They might not even realize how important they are, but they're a big component in what we're trying to do."
Taking everything into consideration, Estep said he's confident in the foundation's future, and he's looking forward to expanding one of the economic hubs of North Central West Virginia.
"We're in the business to make an ecosystem where companies either large or start-up have a good opportunity to have success in this community, but in the name of economic diversification," Estep said. "Our focus and our energy is mainly on the recruitment of those federal anchors, and to the extent that we can, recruit anchors that are similar so we can create these centers of excellence."
Fairmont post Editor John Mark Shaver can be reached at 304-844-8485 or [email protected].
Article originally published by WVpost on December 1, 2019