By Eric Hrin | Times West Virginian October 24, 2019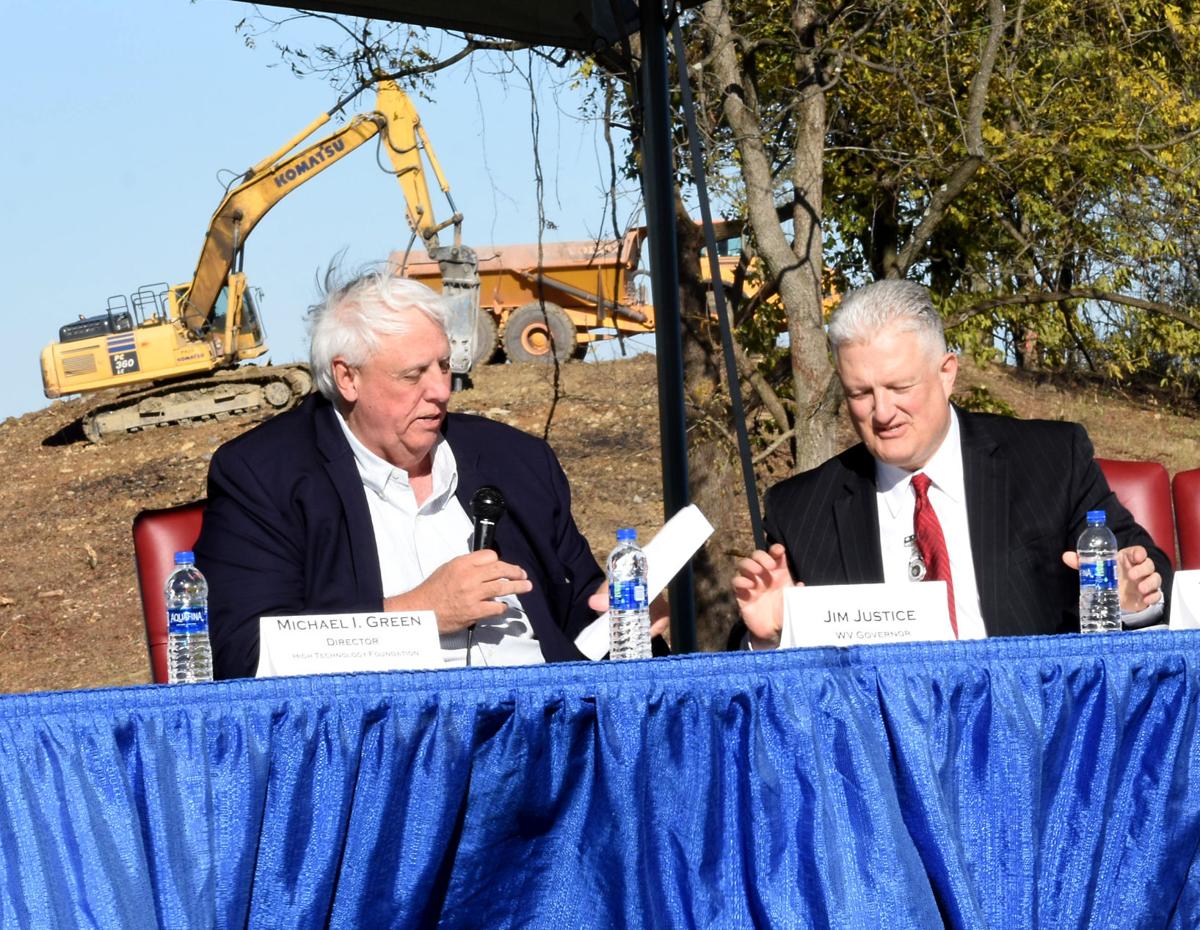 FAIRMONT — Gov. Jim Justice said there is "potential of growth beyond belief" at the I-79 Technology Park during a groundbreaking ceremony for the Phase III Road System at the park.
"Build the road," he said, Thursday.
Along with other officials, Justice applauded the expansion project, which he said involves building 1,632 linear feet of road at the park at a cost of $3.7 million. The overall goal is to lure federal operations relocating out of the Washington, D.C. area.
"This is absolutely it," Justice said.
He thought there was a multitude of opportunities for growth.
"It is not that hard to drive up and down the road and see where it's really happening, and where all the possibilities are," he said.
He gave his thumbs-up to everyone involved.
"I congratulate you all and everything you're doing, and I just thank you for the chance to be here," he said.
James L. Estep, president and CEO of the High Technology Foundation of Fairmont, was enthusiastic for the project, which he said should be completed in February 2020.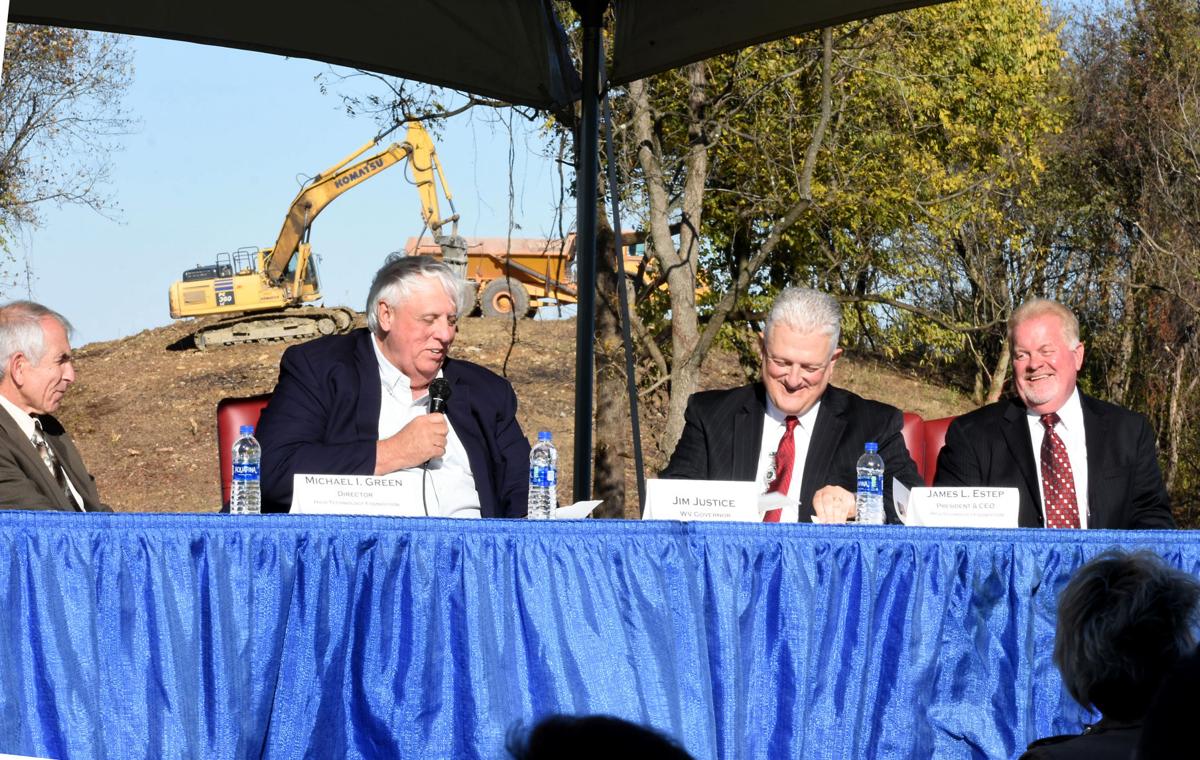 "We're excited to have the new road system under way here in the park, not just because it's a road, a new road, also because it represents an incredible asset for us," he said. "It's an incredible asset that's going to help us continue our economic diversification strategy. In fact, I believe the land the road is opening up in Phase III will not only help us continue those efforts, but actually ramp them up significantly."
Like Justice, Estep hopes federal operations relocating from the Washington, D.C. area would be attracted to the park. He explained why they might be looking to move.
"So, a fundamental question underpinning our strategy is why would federal agencies want to move to West Virginia in the first place?" he asked. "Why would they want to come here? Well, as it turns out, there happens to be an increasing push to reduce the number of federal operations in the greater D.C. area."
He said there are "a couple of very important reasons for this."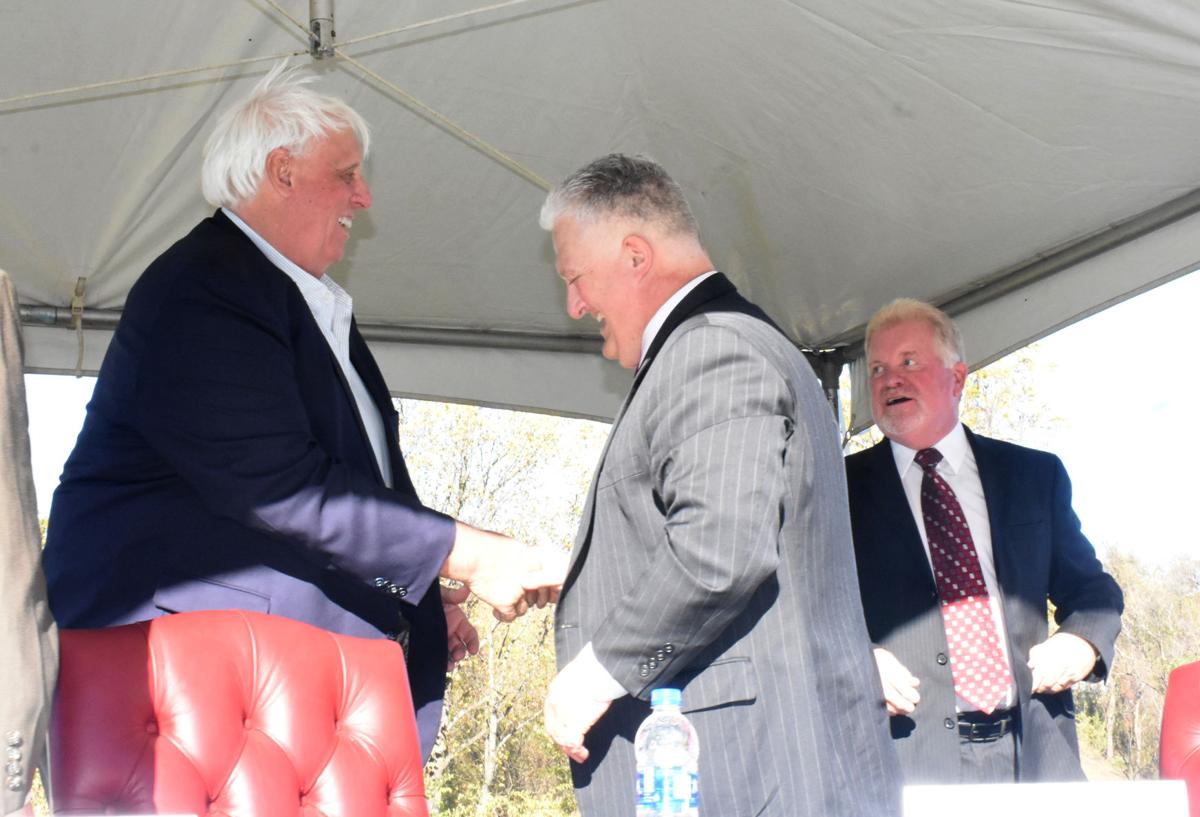 "First, the cost of operations in the D.C. area has become astronomical," he said. "And it's actually becoming recognized as a contributor to our national debt. Second, there is such a density of federal operations in that area that if, God forbid, someone were to explode a dirty bomb in some place like Manassas, [Virginia] it would potentially make 9/11 look like a day in the park."
"These are really compelling motivators for the relocation of these federal agencies, but they also represent incredible opportunities for us," he said.
He said some recent examples of the push for relocation include the USDA headquarters move to Kansas City and the relocation of thousands of FBI jobs to Alabama.
Estep said they are "really only the tip of the iceberg, and there's a whole lot of other opportunities teeing up that we really need to be well positioned to take advantage of."
While employees of the federal agencies might not want to move as far away as Kansas City or Alabama, he thought they wouldn't have a problem relocating to West Virginia.
"Now, as it turns out, North Central West Virginia is a very attractive place for relocation because we are geographically far enough away from the D.C. region to avoid these issues, but not too far away as to introduce problems such as resistance to staff relocation," he said. "And this has become a major issue for the USDA relocation effort because the staff at the USDA don't want to relocate to Kansas City."
He challenged the audience to imagine for a moment how much more palatable it would be for the employees to relocate "just over the mountains to North Central West Virginia where they can still reasonably participate in the northern Virginia community."
"Now, in addition to that, we have a road system, including I-68 and Corridor H, which makes access from the D.C. region very efficient," he said. "And most importantly, we have an airport just down the road here that can accommodate any type of aircraft and has daily flights in and out of the D.C. area."
"These assets make West Virginia an especially attractive place," he said. "In fact, we're a sweet spot for many of these relocations."
Estep also cited an incentive that will be used to draw federal operations to the park.
"The new building pads that will be available around this road system are being offered for free to federal operations that meet our criteria and are looking for relocation sites," he said. "Now, we're doing everything we can to equip these sites with advanced power and telecommunications infrastructure to make them as attractive as possible. But it all begins with basic road, water and sewer infrastructure. So, this road system that we're here today to recognize is way more than just a road. It represents an incredible tool in our state's efforts to diversify."
Estep stressed the importance of building the knowledge sector in West Virginia.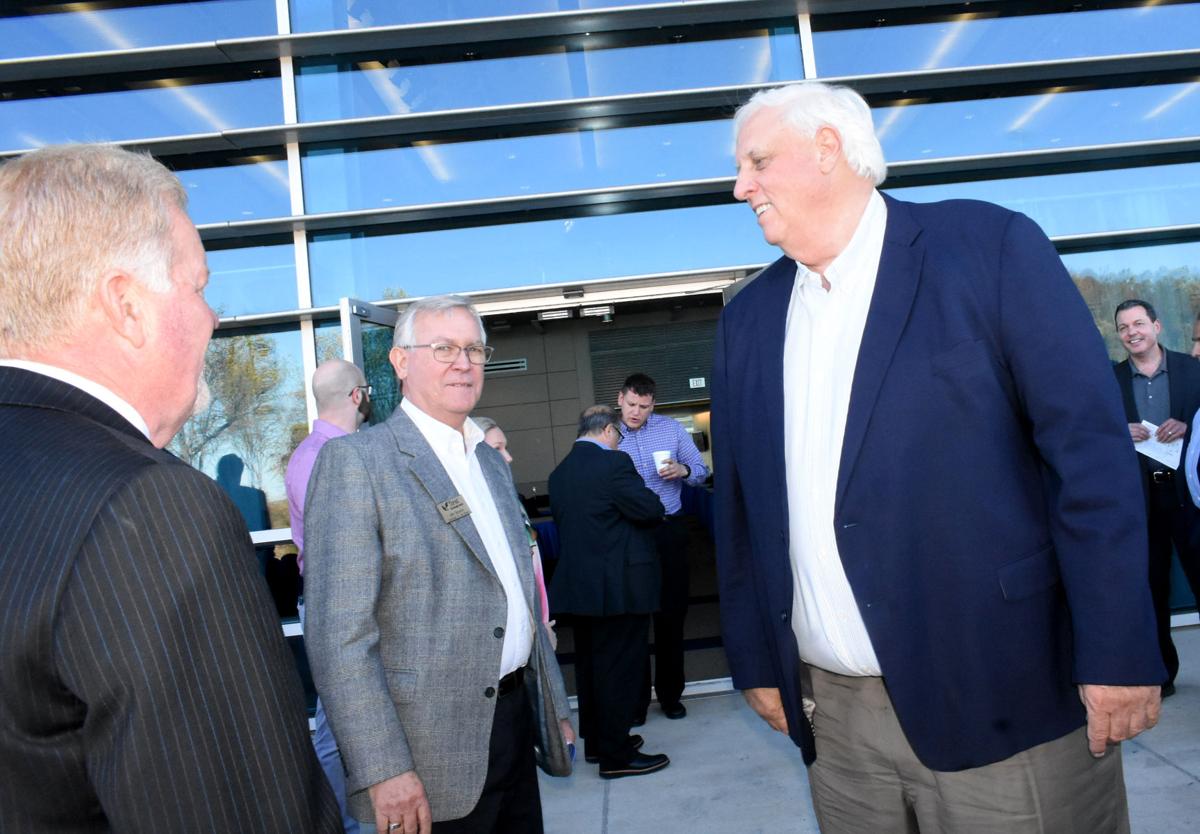 "And the High Technology Foundation's economic diversification efforts are strategically focused on building the basis of a knowledge sector in our region," he said. "And this is really important because the knowledge sector is the fastest-growing economic sector in the country. And we must participate in it meaningfully if we hope to have a balanced, healthy economy. Now, we're building the basis for this knowledge sector by trying to create a business case. And that business case provides a reason for knowledge sector companies to want to come to our state in the first place. The stronger we can make that business case, the more industries will want to be here."
He said the strategy for building the business case is the recruitment of the federal operations to the I-79 Technology Park. He said they should have two important characteristics.
"First, we want them to have a STEM orientation," he said. "And second, they must have a significant contracting opportunity that they will provide in our community."
Justice was convinced the vision could become a reality.
Speaking to reporters after the ceremony, Justice said, "it's going to happen."
"And the federal anchors will come and then there's more and more and more growth and more and more high-tech, high-paying jobs that are coming to Marion County. It's good stuff."
County commission president Randy Elliott was also hopeful.
"There is no doubt that this park represents one of the most mature and high potential tools available to the state of West Virginia for economic restructuring on a large scale and this project is proof of that," he said.
Eric Hrin can be reached at 304-367-2549, or [email protected].
Article originally published by Times West Virginian on October 24, 2019