FOR IMMEDIATE RELEASE
Thursday, October 24, 2019
CONTACT: Jordan Damron, [email protected]
Gov. Justice attends groundbreaking ceremony for expansion of I-79 Technology Park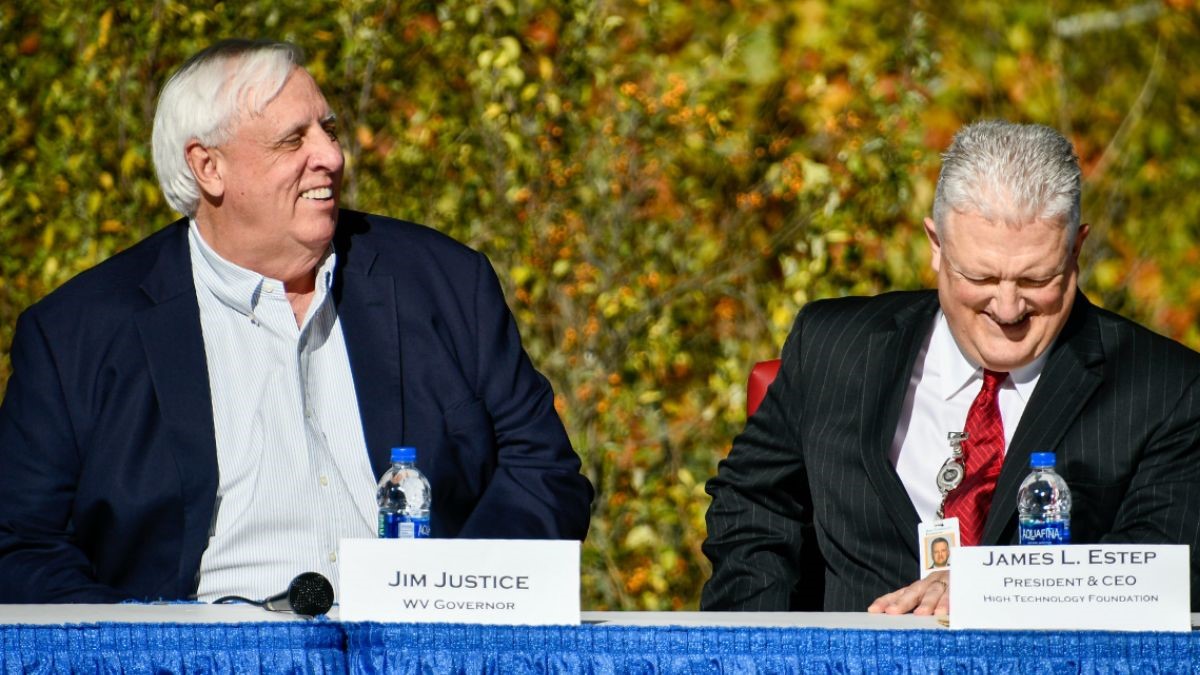 FAIRMONT, WV – Gov. Jim Justice joined members of the High Technology Foundation and the Marion County Commission at the I-79 Technology Park in Fairmont today to take part in a groundbreaking ceremony celebrating the next phase of construction at the park.
"In this situation right here, you have the potential for growth beyond belief," Gov. Justice said. "It's an absolute no-brainer."
The upcoming project will be the third phase of development at the Tech Park location. The first section of Phase III work includes building more than 1,600 feet of roadway, installing utilities to serve three future federal anchor building pads, and constructing a new retail development area. This section is scheduled to be completed by the first quarter of 2020.
Select federal operations will be able to obtain the land for building sites in the park, free of charge.
"To say, 'Okay, should we invest more dollars here?' Well of course we should," Gov. Justice said. "For crying out loud, it's high-tech, very high-paying jobs, and all the good things that come with it."
Last year, Gov. Justice and the West Virginia Department of Environmental Protection awarded an Abandoned Mine Land grant worth more than $3.9 million to help fund this project at the I-79 Technology Park, with an eye to its potential to allow for the continued economic growth of north-central West Virginia.
"Then you bring more wealth, more revenue, and all kinds of other good things into the lap of the county that's knocking it out of the park," Gov. Justice said.
"Just think about Marion County. Think about everything that is happening right here at your fingertips. We've made a big-time commitment to your airport; a project that's going to boom in this area beyond belief. You've got Corridor H coming – the most important highway in the state. And now you're going to build onto this tech park. It's truly incredible."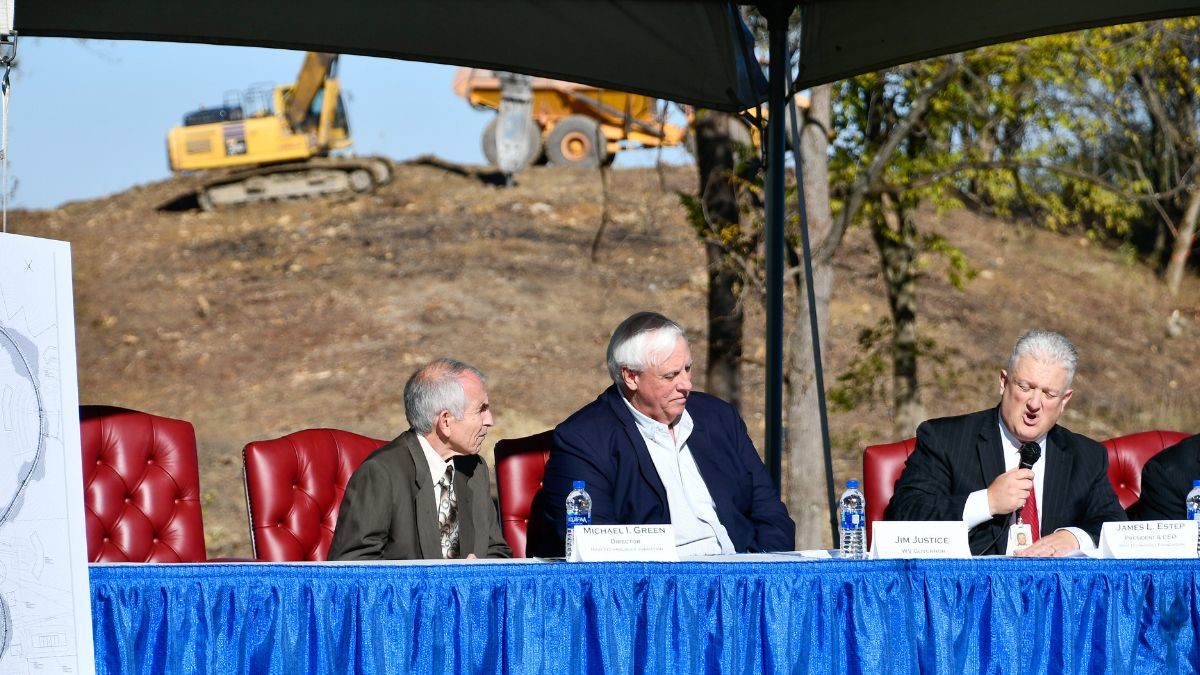 Since the Tech Park was originally built, it has become a premier location for federal operations that require advanced electrical and telecommunications infrastructure.
These federal facilities serve as anchors at the park. They include locations utilized by the NASA, the FBI, the United States Department of Commerce, and the National Oceanic and Atmospheric Administration.
The park is also home to more than 30 businesses with over 1,000 employees. Some of the businesses include General Dynamics, FirstEnergy Corp., Leidos, ManTech International Corporation, Northrop Grumman, Spectrum, GST, Healthcare Management Solutions LLC, and the National White-Collar Crime Center.
"Anybody who would come here and look at what's happening, it's beyond amazing, that's all there is to it," Gov. Justice said.