by Conor Griffith BUSINESS EDITOR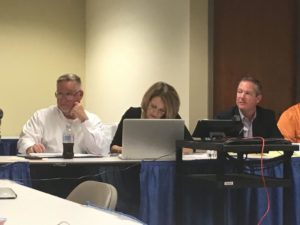 FAIRMONT — Several of the Mountain State's various strides and ongoing aspirations to enhance cybersecurity's job-creating potential were detailed Wednesday morning at a working group meeting of TechConnect West Virginia.
Gathering at the Robert H. Mollohan Building of the I-79 Technology Park, the working group consisted of representatives from state government, the West Virginia National Guard, educational institutions and technology firms with a footprint in the state.
Larry Malone, representing the Charleston Mayor's Office of Economic and Community Development, said bolstering cybersecurity is more important now than ever, not only as a means of protecting hospital, governmental and bank data from theft, but also as a means of diversifying the state's economy.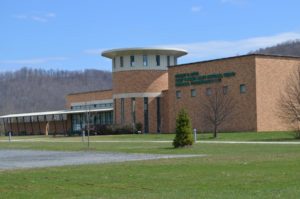 "Interest remains very strong in cybersecurity both in the workplace and for economic development now more than ever before, so it adds to the timeliness of what we're doing," he said.
Lt. Col. Jody Ogle of the West Virginia Air National Guard said a priority for state Adjutant Gen. James Hoyer is growing the talent pool in this field through a number of projects.
Examples included expanded training options for current service members, even if their military specialization isn't strictly in cybersecurity.
Ogle said some success has been found through cybersecurity classes for servicemen and women at the University of Charleston, with 100 people certified over the last four years. He said the National Guard seeks to fund another round of classes this fall and expects the response to be positive.
"IT is kind of like Field of Dreams: if you build it, they'll come," he said.
Ogle also pointed out the National Guard's desire to create a Center of Excellence for cybersecurity training at Camp Dawson by working with the Defense Information Systems Agency, with funding for the effort coming in the next fiscal year. This is something both the U.S. Army and Navy wish to participate in and benefit from.
As for education, recent legislation signed into law by Gov. Jim Justice, Senate Bill 267, requires computer science education before the completion of high school. West Virginia is the first state in the nation adopt such a measure, and as such, Lori Whitt, assistant director for the state Department of Education's Office of Middle and Secondary Learning, said the task now is to make sure there are enough teachers to make that happen.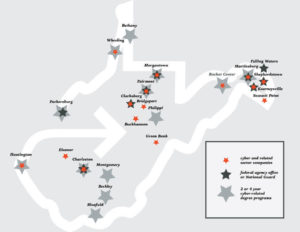 This is why the department has started its own computer science courses to make sure teachers are versed in some aspects of cybersecurity as well. So far about 400 of these teachers have passed the certification, including 49 Advanced Placement teachers. She said there's also a computer science component of the Praxis test available, and the department is exploring ways to streamline the process so more applicants can take it and become certified instructors.
Jim Estep, president and CEO of the High Technology Foundation, said some efforts have started to pay off, with an example being the hiring of more cybersecurity staff at the NOAA installation at the park.
However, he said challenges still persist when it comes to filling positions that require years of experience as opposed to fresh computer science graduates. He said operations that need these experienced staff also have to compete with other markets, as can be seen in the Eastern Panhandle, in which the economies of Northern Virginia and Washington, D.C. present stiff competition.
To that end, he said the federal government is being creative in searching for qualifications such as taking a hard look at an applicant's resume to see if they have the potential to do the job with a little extra training, regardless of whether the degree they hold currently is an associate's or bachelor's and so on.
"You're starting to see that metamorphosis take place with the federal government, which is a big driver of cybersecurity jobs, but everyone is trying to rethink this," Estep said. "While we have progress, there's a lot of work to do."
Business Editor Conor Griffith can be reached by at 304-395-3168 or by email at [email protected]