by John Mark Shaver FAIRMONT post EDITOR Apr 20, 2019
FAIRMONT — The National Oceanic and Atmospheric Administration is continuing its work in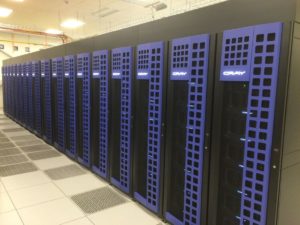 Fairmont in preparing to launch its next series of GOES weather satellites and beefing up its cybersecurity program.
NOAA's Fairmont location, which sits in the I-79 High Technology Park, is known mostly for its supercomputing power and satellite backup storage and was partially responsible for the successful launch last year of GOES-17, a weather satellite.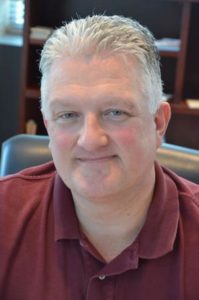 Jim Estep, president and CEO of the High Tech Foundation, said it was one of many projects going on at NOAA.
"They've made expansions to their supercomputing center to prepare for some of the things they want to do this year and next year, and they, of course, launched the GOES-17 satellite and got it into orbit and brought it online," Estep said. "That was a very busy activity all year."
NOAA's Fairmont location also has been the site of multi-million dollar contracting work in the past year. Last July, NOAA awarded $553 million to General Dynamics for a supercomputing project, and Fairmont is one of the three locations in which work is occurring, along with sites in Colorado and New Jersey.
The announcement made big waves in the community, gaining the attention of West Virginia representatives in the federal government,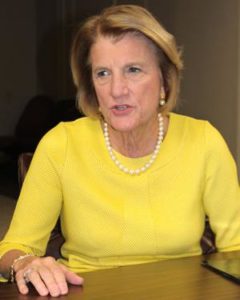 including U.S. Sen. Shelley Moore Capito, R-W.Va.
"Back in April, I met with the National Oceanic and Atmospheric Administration (NOAA) leadership to highlight the capabilities at their Fairmont facility and discuss the award for the system integration services," Capito said. "I was thrilled to learn that NOAA issued this award to the General Dynamics Information Technology, which will support the supercomputing center there. This kind of investment is great post and encourages others — particularly tech companies — to come to West Virginia."
U.S. Sen. Joe Manchin, D-W.Va., also spoke of the supercomputing work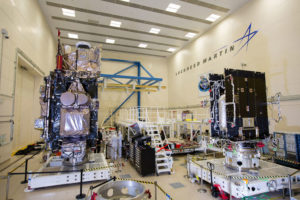 going on in Fairmont, near his hometown, and complimented the NOAA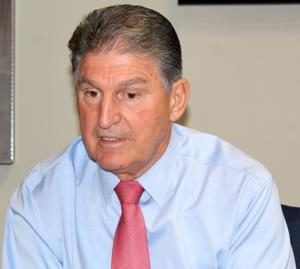 staff for their hard work.
"The men and women who work at this NOAA facility in Fairmont do the important work of helping to predict our climate and weather," Manchin said. "I'm excited to see this investment in our workforce, the Fairmont community and our state."
General Dynamics wasn't the only company awarded money to do work in Fairmont by NOAA last year. In December, Leidos was awarded a $100 million task order to manage cybersecurity operations for NOAA, with Fairmont being one of four locations in which work would take place.
Cybersecurity is a hot button issue across the nation and world, and with more and more of that work coming to Fairmont, it's hard not to take notice, according to U.S. Rep. David McKinley, R-W.Va.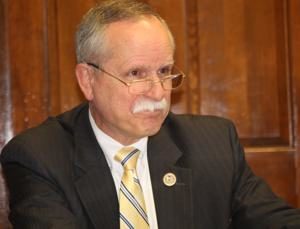 "North Central West Virginia is well-positioned to become a center for activity in the cybersecurity field," McKinley said. "The work that will be done in Fairmont for NOAA and the Department of Commerce is a beachhead for further growth. With WVU and other universities nearby and the presence of a variety of federal agencies in the area, we need to take advantage of opportunities like this. This is a chance to show federal agencies and the private sector that this area is an excellent place to locate."
Estep, too, spoke about the importance of cybersecurity, and what that work means for the economy of North Central West Virginia.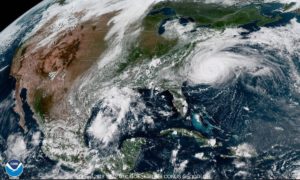 "This is important because it represents the kind of regional contracting opportunities that are building a new economic sector in West Virginia," Estep said. "West Virginia urgently needs to build this economic sector because it has suffered for decades from a substantial lack of economic diversification."
Estep stressed that each day, the ways in which a cyberattack can happen increases, and it's the duty of NOAA and those it's paid to do work to fight against that.
"Every day, we become more plugged in and more connected instantly," Estep said. "The big technological area where cybersecurity is used a lot is email. Everybody is using email. That has proliferated. We've reached a certain saturated point where everyone is living their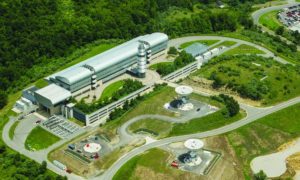 daily lives (online). …
"Unfortunately, that, over time, has drawn the attention of those who are nefarious and want to take advantage of people, and so there's powerful new ways of scamming people and sending viruses … but it also involves to a level … espionage and warfare."
Estep said having a strong cybersecurity program is important for every person in the United States, from kids playing on their parents' iPads to high-ranking government officials.
"Every single organization, business and individual is a potential victim of some kind of cyberattack, and what we have found is that, on a large scale, you have countries like China and Russia who are doing cyber exploitation and not even trying that hard to hide it," Estep said. "You want to prevent that. You want to prevent someone from breaking into your checking account, and we also don't want to wake up one day and find out that China or Russia has seized up the electric grid of the United States of America. …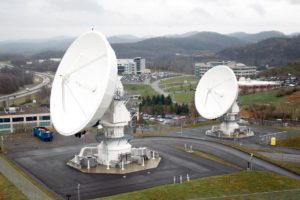 "Cybersecurity has become the most significant issue in every type of business or government operation that you can imagine. We're trying to redesign and reimplement our systems to prevent attacks. There are calls for such demand, but there aren't enough people to work on these problems."
Unfortunately, though, the demand for qualified workers is higher than the supply, leading to a shortage of those who actually perform cybersecurity work. Because of that, Estep made a call to arms, of sorts.
"As of now, there's approximately 100 cybersecurity professionals working here at the research center," Estep said. "They, just recently, put about 25 jobs opening up, and their intention is to ramp that up pretty substantially. What's going to be key about that is that we as a community make sure that the workers are available to them to fill those positions. While we do have some cybersecurity professionals in the region, we're going to need to recruit more to our community."
Fairmont post Editor John Mark Shaver can be reached at 304-844-8485 or [email protected].