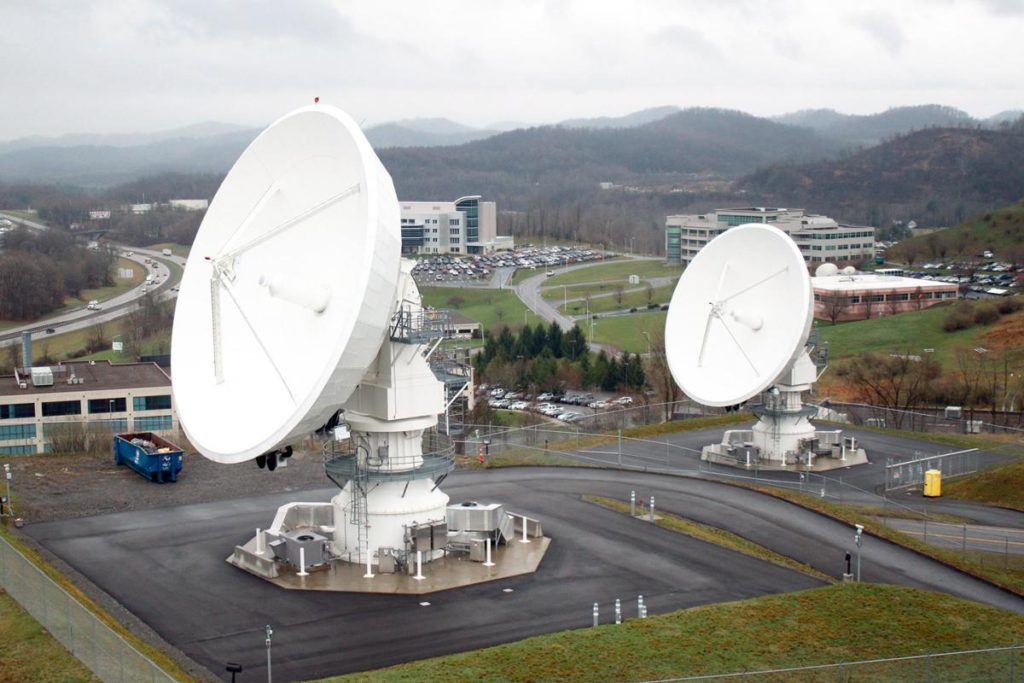 FAIRMONT — With the successful launch of another weather satellite, the National Oceanic and Atmospheric Administration has made another investment into North Central West Virginia, heightening the importance of the organization's facilities in Fairmont.
Earlier this month, NOAA's GOES-S weather satellite successfully made it to orbit, its name being changed to GOES-17 upon arrival. NOAA Office of Satellite and Product Operations Director Vanessa Griffin said that the satellite, which will soon hover off the coast of California, replacing GOES-15 as the nation's western satellite, is a huge improvement.
"It's a completely different technology and a huge upgrade," Griffin said. "It has three times more channels, so that's three times more information and data about the atmosphere. It has four times better resolution. Where before we could maybe see something from about two kilometers or larger, now we're talking about one kilometer. The data is scanned five times faster."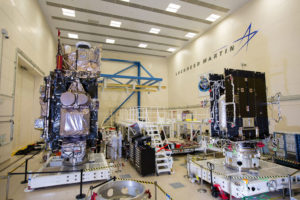 When GOES-17 eventually takes over for GOES-15 later this year, NOAA will be able to better monitor fires, low clouds and fog, tropical cyclones, smoke and dust and river events like flooding and mudslides, as well as improve air quality warnings and transportation safety in the western United States.
"These new satellites have this new technology for measuring lightning activity that's just unbelievable," High Technology Foundation Consortium President and CEO Jim Estep said. "The imaging is super HD. They have instruments to measure the solar weather data. It's just remarkable, and that one satellite by itself has done remarkable things for our forecasting ability and the analysis just in its short life. Everybody is excited to see that increase with GOES-17."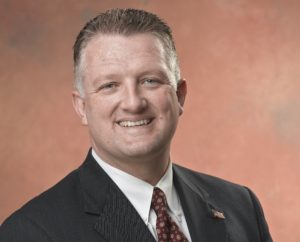 GOES-17 is similar to GOES-16, which launched last year and is monitoring the eastern side of the country. Estep said that these satellites are responsible for weather data in multiple countries, making their effect on the entire world that much more important.
"Historically, you have three main satellites," Estep said. "One that sits above the eastern United States, one that sits over the middle and one that sits over the West Coast. Then, there's another one that makes the backup. This constellation of satellites is what provides all of the climate and weather data for this hemisphere of the planet."
Aside from the GOES-R series, Fairmont is also home to the backup Joint Polar Satellite System for NOAA, which collects even more weather data.
"These satellites rotate around the Earth from pole to pole, also collecting data," Estep said. "It's a little more secretive, but along with GOES, it provides all of the weather data. I don't care if you're The Weather Channel. I don't care who you are. These systems give you the data you need, and there are several industries that are at least in part driven by this data."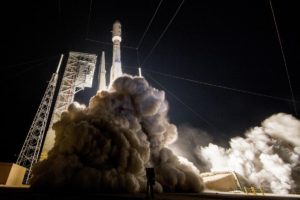 While the satellites are not being actively operated in Fairmont, the I-79 High Technology Park holds an important backup facility for NOAA.
"One of the major initiatives, of course, was to replace those satellites," Estep said. "The first replacement satellite was called GOES-R. GOES-R was built and launched last year. … Parallel to all of that, they selected Fairmont to build their new ground station to control that. The only one they had before that was on the coast, and they were lucky that no hurricanes took it out."
Griffin explained that, should something happen to NOAA's main control site in Maryland, Fairmont will become the hub of NOAA's most important work
"We're worried about having any gaps in service, so we have built that backup facility in Fairmont," Griffin said. "Should something happen to our primary facilities, whether that be our command and control facility in Maryland or should we lose power or have some problems with it, we have the ability to transfer operations, our computer systems, as well as our people, over to Fairmont."
Griffin said that, after an extensive study, it was determined that Fairmont was the ideal location for the facility due to a variety of reasons, primarily location.
"We did a study years back to determine where the best location was that would not be impacted by the same sort of major event, whether it's a weather event or a flu virus or something," Griffin said. "Fairmont was an optimal location. We had the ability to get the facilities we needed, and only an eight-hour drive."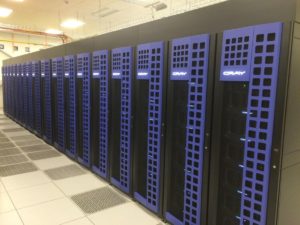 While Fairmont is an important location for NOAA, the organization means just as much to North Central West Virginia. Estep explained how important it is for this region to attract such entities.
"NOAA represents another federal anchor in our region that drives the establishment of that business case," Estep said. "We've been very fortunate, because NOAA hasn't brought just one federal operation. They built from scratch their supercomputing center here, and that came with a $500 million contracting opportunity. They also brought the GOES-R satellite program and their cyber security program."
While other federal anchors like NASA have also rooted in Fairmont, Estep said that what NOAA has done in the High Tech Park is especially worth noting.
"NOAA represents the first federal agency that has brought in multiple programs that all, each and of itself, can be considered a federal anchor," Estep said. "With NOAA, you're seeing a federal agency come in with multiple anchor points, thus having an even bigger multiplier effect on its impact to our effort to create that business case, the reason that these companies will come to our community."
Estep continued, saying that having NOAA invest so heavily into Fairmont is a testament to the fact that the city and West Virginia as a whole are capable of not only attracting federal operations, but sustaining them.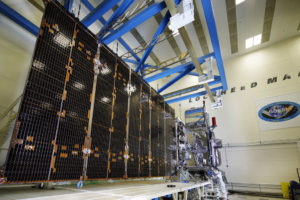 "The two satellite grounds stations we have — GOES-R and JPSS — are considered the top two most important non-defense satellite programs in the country," Estep said. "Having those two satellite programs is incredibly important from the standpoint of Fairmont and North Central West Virginia supporting something of such importance. It demonstrates that our community can support really, really important things."
While other technologies exist in West Virginia, Estep argued that none of them may be as important as NOAA's satellite programs in Fairmont.
"We talk a lot about the radio telescope at Green Bank, but the fact of the matter is the GOES-R program alone has an unbelievably bigger economic potential. And it represents, truly, state-of-the-art technology," Estep said. "People don't understand how much of a big deal having those programs here really is."
With NOAA planning more and more satellite-based projects, the facility in Fairmont becomes more and more important, and the future of the entire world's concept of weather could be held right in The Friendly City's back yard.
"It's really just going to totally revolutionize our understanding of the climate and our Earth," Estep said. "From a scientific standpoint, it's just thrilling to think about how that's going to go.
"There's just all kinds of good and critical reasons why the importance of this activity is critical to this state," Estep said. "The potential of what can come out of this is just mind-boggling."
Staff writer John Mark Shaver can be reached at 304-844-8485 or [email protected].