by John Mark Shaver FAIRMONT NEWS EDITOR Sep 4, 2023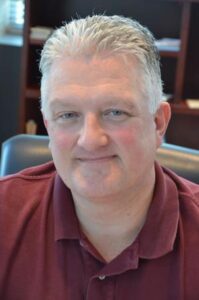 FAIRMONT, W.Va. (WV News) — The West Virginia High Technology Foundation celebrated its 30th birthday last month, and foundation CEO and President Jim Estep couldn't be more proud of the successes the organization has seen in North Central West Virginia since its inception.
Estep, who has been with the foundation for 27 years and has served as the president for 23, said that in the 1990s, the foundation's main goal was about building community and encouraging entrepreneurship under the West Virginia High Technology Consortium. However, he noted, the idea of consortium began fading as the 1990s went on and more of an emphasis was being put on building a strong foundation for the fledgling technology sector in the region.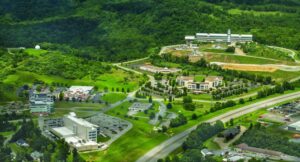 "By the end of the '90s, it was becoming clear that [what the state already had] was not enough to have the impact that everybody wanted to have," Estep said. "By the year 2000, there was a significant shift in the mission. We had to determine better ways to build these foundational pieces so we could drive the growth of the knowledge sector.
"In 2000, the strategic shift was, 'How do we recruit more FBIs and NETLs?' … The thought process was, 'Let's build a technology park. Let's make it big enough so it can scale as we recruit federal operations. Let's try to equip it with all of the infrastructure it would need to support whatever operation it has.' That was the master plan we began the 2000s with."
Thus, the I-79 High Technology Park was born, which now hosts large federal operations like NASA, NOAA and more. And while Estep said that the park is always growing and that recruiting federal operations is tough work, he's very happy with where the park stands right now.
"I couldn't be more proud of the success we've had in recruiting these various operations from NOAA," Estep said. "We recruited their primary supercomputing center. We recruited three satellite ground station operations. We recruited their entire cybersecurity operation. … Over the last 15 years, we've had really good success in this federal anchor recruitment, and a significant part of these operations are the amount of contracting opportunities they've brought to the community. …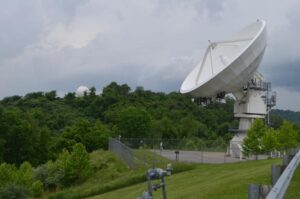 "That contracting activity has served to make Fairmont an attractive place for these contractors, which is part of the foundational building block. Moreover, the jobs that have come are all STEM-related. That's important not only from the perspective of building our knowledge sector business base, but because it's helping balance our workforce demographic relative to educational attainment."
Estep said the work the foundation is doing has the ability to be "transformative" for the region if officials can continue to find ways to capitalize on it, especially in areas such as the commercial climate industry.
Estep said there are many things to be happy with when looking back on the foundation's last 30 years, noting that he feels "incredibly proud," especially considering the obstacles the foundation has faced, along with a historical lack of state support.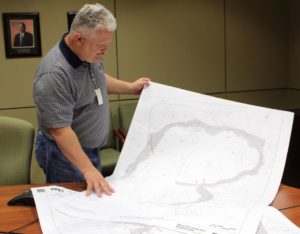 "The fact that we've been able to persevere and still accomplish what we've accomplished today makes me very proud," Estep said. "As a West Virginian interested in STEM, I feel really good about the fact that there are going to be opportunities for future West Virginians who want to follow STEM careers and still be in our state. Are we at the level we want to be? No. We've lot a lot of work to do to truly have an economic sector of the magnitude we need it to be, but it is more important and significant today than it's ever been simply because of the condition of our other economic sectors.
"We will never successfully participate in the national economy until we have achieved a viable knowledge sector."
When Estep looks at the legacy of the foundation, he hopes the work that he and his team are doing, as well as the work yet to come, will make West Virginia a legitimate part of the conversation in the nationwide discussion on the knowledge sector.
Looking ahead, Estep said the next steps include leveraging what agencies like NOAA and NASA are doing to bring in agencies with similar interests to Fairmont, as well as capitalizing on the commercial component to the climate and weather industry.
"We're going to continue down that path," Estep said. "We have some other agencies that we think are showing more and more interest, especially those agencies that have a relation to what NOAA is doing. We are starting to see a lot more support from the state, the most we've ever seen. We're going to continue to put in place these building blocks for the knowledge sector, and while a major part of that is the recruitment of federal activities, there are other pieces we hope to build upon. … I'm excited about where it's going to go."
Fairmont News Editor John Mark Shaver can be reached at 304-844-8485 or [email protected].
Article as originally published by The State Journal on September 4, 2023.