by John Mark Shaver FAIRMONT NEWS EDITOR
FAIRMONT, W.Va. (WV News) — The West Virginia High Technology Foundation announced Thursday that it's been selected as a partner for Microsoft's national TechSpark program, a resource that foundation officials hope will foster economic opportunity, job creation and innovation throughout the Mountain State.
High Technology Foundation President and CEO Jim Estep said Microsoft has been looking for ways to engage across the country to help with development related to the digital economy. Earlier this year, he said, Microsoft's TechSpark program expanded nationwide, choosing the foundation as a collaborator.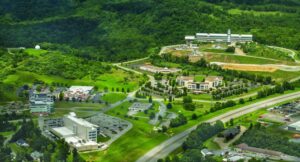 "We've already been working with Microsoft for a long time," he said. "We were well-acquainted with them. They reached out to us and made us aware of the program, so we put our paperwork in and they chose us to be their official collaborator for the state of West Virginia. I'm really excited about it because it represents our partnership with Microsoft going to a whole new level."
Estep said Microsoft plans to put a lot of resources into the country's digital economy, which he believes will allow the High Technology Foundation to access more resources, including the company's expertise, and engage directly in a variety of areas for projects the foundation is pursuing.
"I think the potential is huge," he said. "The effort officially kicks off in September, and as it progresses, I'll know more about what the opportunities are going to involve."
Although Estep doesn't yet know all the specifics of the program, a press release sent out by the High Technology Foundation on Thursday explains that the it will be awarded a grant to fund a "TechSpark Community Engagement Fellow." The release says the Community Engagement Fellow will spearhead local efforts, working with local partners to pursue initiatives, such as promoting inclusive digital skilling, digital inclusion, digital access and digital transformation.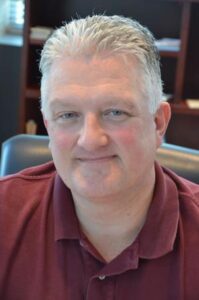 Estep said he has further hopes for the partnership, as well.
"I'm hoping this can be a catalyst for Microsoft developing a much bigger presence in the state, and I think they have a lot of ideas for economic-development-oriented activities that we haven't even thought of, and they'll help us pursue some of these projects that we otherwise may not have been able to," he said.
Estep said the High Technology Foundation has been working with Microsoft's Azure platform to benefit the National Oceanic Atmospheric Administration, which collects weather data using equipment in the foundation's I-79 High Technology Park in Fairmont. He hopes Microsoft will have a bigger presence in Marion County as that project evolves.
Estep said he will be going to Seattle in September for meetings at Microsoft's headquarters, which he believes will be the beginning of the collaboration.
"I'm very excited about the potential this collaboration represents," he said. "Having an organization like Microsoft be formally engaged with us is a great thing, especially considering the fact that we're trying to build the basis of a knowledge sector. This is one of the biggest knowledge sector companies in the world, and that's very helpful."
Article originally published by The Fairmont News on July 20, 2023.