by John Mark Shaver STAFF WRITER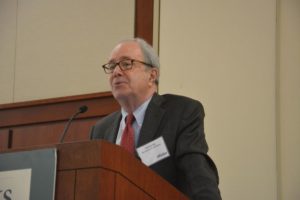 FAIRMONT — William "Pat" Getty, the retired president of the Claude Worthington Benedum Foundation, has been elected to the West Virginia, High Technology Foundations board of directors.
Jim Estep, president and CEO of the High Technology Foundation, said having Getty, a man of many accolades, on the board of directors will be a true pleasure, and he can't wait to begin the foundation's next chapter with Getty in tow.
Getty, a graduate of Trinity College and Georgetown University Law School, was elected to the board in part due to his work ethic and proactive thinking, according to Estep.
"Pat has spent a great deal of his career supporting initiatives intended to help West Virginia grow and prosper," Estep said. "Having his insights and forward-thinking personality on the board will be beneficial to us in our pursuit of various economic diversification efforts."
As the Benedum Foundation's president, Getty served West Virginia, southwestern Pennsylvania and a multi-state economic region centered in Pittsburgh. Thanks to his connections in areas along the Interstate 79 corridor, Estep said that Getty's involvement with the board will help the foundation's growth.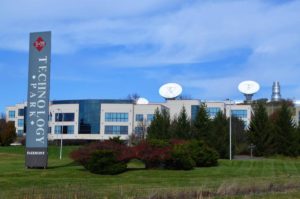 "Part of our strategic planning over the next several years includes engagement with entities and initiatives working in the corridor in West Virginia up to and including Pittsburgh in order to engage more with that region as we go forward," Estep said. "Pat Getty, of course, is very well-known and respected in that region, and is aware of what's going on there, so that's going to be very helpful to us and that element of our plans for the future."
Despite retiring from the Benedum Foundation, Getty will continue working with the organization on several projects, including the Tri-State Shale Coalition, a collaboration between West Virginia, Ohio and Pennsylvania to "optimize downstream economic development pertaining to shale gas," according to a press release.
Getty has practiced law in Pittsburgh since 1970 and served as the Benedum Foundation's president from his election in 1999 until his recent retirement.
In addition to the foundation's board of directors, Getty also sits on boards for Vision Shared, Imagine West Virginia, the Allegheny Conference for Community Development Vibrant Pittsburgh and the Allegheny County Parks Foundation.
He also serves on the Governor's Advisory Council on Rural Affairs in Pennsylvania, the Advisory Board of Pittsburgh Regional Indicators and the Policy Committee of the Southwestern Pennsylvania Commission.
Getty joins Estep on the West Virginia High Technology Foundation board of directors, which includes Chairman James R. Haney, Dr. Frank W. Blake, Michael I. Green and Michael J. Basile.
"I'm honored to have him join the board," Estep said. "I've known Pat for years, and I've always had a great deal of respect for him, and I've always been very impressed with his insights and the hard work he's done. I'm excited to work with him."
Getty could not be reached for comment.
Staff writer John Mark Shaver can be reached at 304-844-8485 or [email protected].