by Jim Estep :: Nov 1, 2017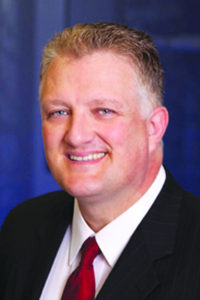 The entire nation has been buzzing over the last couple of months after Amazon announced that it would be building a second headquarters operation somewhere in North America. Amazon plans to spend over $5 billion in construction and hire upwards of 50,000 employees. The direct impact will be substantial, but there could be an equally impressive regional benefit. With this kind of economic potential, the competition is fierce among potential locations. Obviously, if West Virginia could land this incredible opportunity, it would fundamentally change the state's economy. Unfortunately, that seems unlikely, considering some of Amazon's base requirements. For example, Amazon is looking for a metro area with more than 1 million people. Our entire state only has approximately 1.8 million. Amazon also wants to see a business-friendly environment that retains technical talent. West Virginia has been perennially identified as having the least educated workforce in the country. This shortcoming doesn't reflect on the people of West Virginia; they are as capable as anyone in the world. It also isn't because our colleges and universities aren't producing educated workers — it's because there are too few jobs for them in West Virginia after graduation. Whatever the reason, West Virginia has not developed an economic sector, e.g. knowledge sector that could retain an adequate population of our educated residents, especially in the STEM fields. Thus, they move to the surrounding states that have done a good job of creating adequate knowledge sectors. The Amazon opportunity puts a spotlight on our state's biggest impediment to economic growth, namely, our broken workforce demographic. Systematically solving it must become a top priority.
While capturing the new Amazon headquarters seems to be out of reach, it doesn't mean we can't endeavor to find a peripheral benefit. This peripheral benefit could come from the regional impact to West Virginia of a city being selected that is close to the state. The strategy is simple. Identify a city close to the West Virginia border that has the best chance of being selected and support their recruitment efforts. We then formulate a "value proposition" that describes why assets in West Virginia can help that city be more attractive to Amazon. Forbes has identified five cities they believe to have the best chances. They are Atlanta, Austin, Toronto, Pittsburgh and Boston — others have included Chicago, Cincinnati and Denver. Clearly, from this list, Pittsburgh is West Virginia's best chance for peripheral benefit. So what is our value proposition? Granted, there could be several, including the proximity of West Virginia University to Pittsburgh, which provides another "ship" to the region's already impressive fleet of universities, such as, Carnegie Mellon and the University of Pittsburgh. However, if we can also identify something of potential importance to Amazon's business model, then we bring tangible business value. With this strategy in mind, I recently engaged with the team preparing Pittsburgh's proposal to Amazon to offer a possible value proposition. The strategy I proposed was well received, and I followed up with a letter directly to Amazon that was submitted along with Pittsburgh's proposal.
In the letter, I emphasized the substantial level of activity in Fairmont, West Virginia, supporting the National Oceanic and Atmospheric Administration (NOAA). I noted that NOAA chose to locate their Environmental Security Computing Center (ESCC), one of the nation's most advanced supercomputing centers, in the I-79 Technology Park, along with their two most important satellite ground stations — the Geostationary Operational Environmental Satellite-R series (GOES-R) and the Joint Polar Satellite System (JPSS).
I explained that this cluster of activity included a federal program called the NOAA Big Data Project (BDP) that represents a unique business development opportunity that Amazon is, in fact, already pursing. Amazon Web Services (AWS) is already actively engaged in the NOAA BDP effort through a Cooperative Research and Development Agreement (CRADA) with NOAA — along with five other infrastructure-as-a-service (IaaS) providers. It is widely accepted that this effort has enormous economic potential and will be a core program activity for many years. Because of the substantial potential of the NOAA BDP, it would be strategically advantageous for Amazon to locate its headquarters in the Pittsburgh region to exploit the geographical proximity to the I-79 Technology Park. I also offered Amazon and Amazon Web Services FREE land at the I-79 Technology Park for the construction of a data center that could specifically support Cloud Service operations related to the unique requirements of programs such as the NOAA BDP.
Will this be successful? I don't know — but you don't know until you try. From a big-picture perspective, what we need to take away from this situation are those key factors that prevented us from being better positioned to take full advantage of it and put in place innovative strategies that mitigate our weaknesses.
Jim Estep is the president and CEO of the West Virginia High Tech Foundation.
Article originally posted by The Fairmont post, November 1, 2017.