by John Mark Shaver FAIRMONT NEWS EDITOR 8 hrs ago
FAIRMONT — Last week, the High Technology Foundation in Fairmont announced that a $51 million Space Weather Follow On (SWFO) Satellite Antenna Network soon will be built in the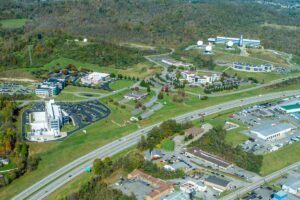 foundation's I-79 Technology Park.
A contract for the antenna network was awarded by the National Oceanic and Atmospheric Administration to Columbia, Maryland-based KBR Wyle Technology Solutions. The network, which will support a satellite officially called SWFO-Lagrange 1 (SWFO-L1), is set to be completed in the Fairmont-based technology park, where it will provide telemetry, command and ranging services for NOAA.
The antenna network will provide NOAA with the ability to "communicate" with the SWFO-L1, which will hitch a ride to space through NASA's Interstellar Mapping and Acceleration Probe mission, set to launch in February 2025. The satellite is to provide NOAA with "continuous measurements of the space environment, including observations of the sun's outer atmosphere, and contributing to accurate forecasts of space weather disturbances."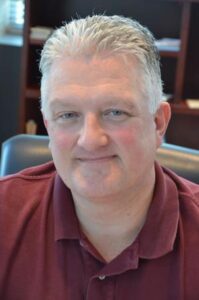 Jim Estep, president and CEO of the High Technology Foundation, told The Journal that completion of the new satellite antenna network will be a huge boon to North Central West Virginia.
"I'm really excited, because one of my self-objectives is for the I-79 Park to be known as a place where you have all of these birds of a feather with satellite ground stations and operations happening. By adding another system to the ones we already have, we're working our way towards that."
The I-79 Technology Park is already home to two other high-profile satellite ground stations for its federal anchors, and Estep is happy to add a third system to the roster.
"NOAA and NASA, over the last several years, have been putting new instrumentations on many of their satellite systems to better understand what's called space weather," Estep said. "A lot of that has to do with radiation hitting the Earth and interacting with our atmosphere and everything going on. …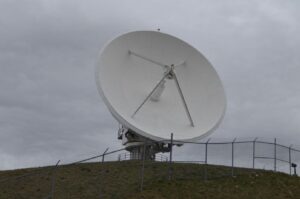 "We've been talking about this antenna system for a while and the ground system that goes along with it. I've been saying there's no better place in the world for it than Fairmont, West Virginia, and finally they agreed to it."
Currently, the I-79 Technology Park houses ground stations for the GOES-R series and the Joint Polar Satellite System, both of which are key in monitoring and collecting data on weather and the environment, according to Estep.
"The GOES-R and JPSS operations have been a huge success for the I-79 Technology Park," Estep said. "The High Technology Foundation is working aggressively to capture as many related contracting opportunities as possible for the park. The presence of these significant operations has also led to discussions with a couple of very big private satellite internet providers. Keep your fingers crossed that they lead to exciting things for North Central West Virginia."
Now, with the addition of the SWFO-L1 satellite antenna network, Estep said the outlook for the I-79 Technology Park and its surrounding area is brighter than ever, as it adds another "business case" that strengthens the park's ability to recruit other federal agencies and companies to North Central West Virginia.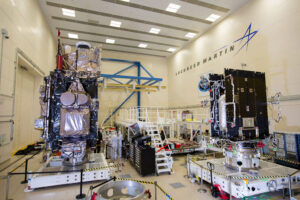 "The No. 1 benefit is the addition of another satellite ground system operation," Estep said. "One of my goals is for the federal government, as well as private entities, to look at Fairmont as kind of a place to go if you want to be involved in a cluster of satellite ground station-related activities. There's usually big funding related to these types of operations. …
"It also fits nicely into our goals to develop our region as a center of excellence and big data analytics, which, of course, we've been moving forward with aggressively with NOAA and Marshall and WVU. … That activity has now put West Virginia in the position to be a part of a multibillion-dollar knowledge sector expansion, and the state has never had that opportunity before."
The High Technology Foundation is currently constructing Phase III of the I-79 Technology Park, which will open up quite a few parcels of land that federal anchors can nab for free. Estep said the foundation missed out on applying for more funding through the Abandoned Mine Lands grant program this year, which would have continued Phase III's development.
However, he hopes to apply for that funding the next time it's available, as well as find other methods to fund the development of Phase III.
"We weren't able to get some in this particular round of funding, but we'll go back in next year," Estep said. "We're also applying for some of the infrastructure funding that's coming into the state. I'm really hopeful that I'll be able to leverage that funding to continue the expansion."
Fairmont News Editor John Mark Shaver can be reached at 304-844-8485 or [email protected].
Article as originally published by The State Journal on May 10, 2021.