Phase I of the I-79 Technology Park is nearly full with only one building pad location remaining. Phase II is open and ready to accommodate new facilities that might find this part of the I-79 Technology Park a better fit. Because Phase II is adjacent to the Marion County Industrial Park, it is well suited for operations that may have a light manufacturing component. Phases III and IV will likely undergo road construction projects in the next few years. The exact timing will depend on available funding and construction schedules.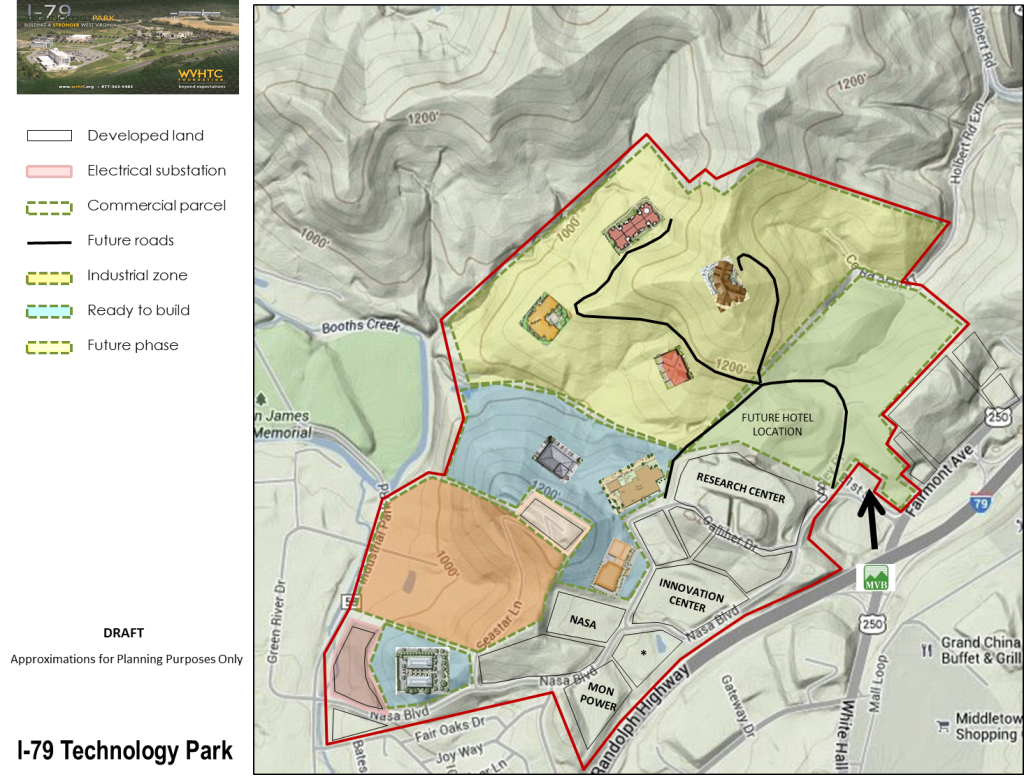 Consideration is being given to the construction of an advanced data center facility that could accommodate multiple tenants with stringent data center requirements. Several parties have expressed an interest, and a cost benefit analysis is under review by management.
Plans are also underway to build a hotel facility in the park.
Ultimately, the I-79 Technology Park has a capacity for over 1.5 million square feet of space. This capacity has the potential to accommodate a workforce of well over 10,000.